Sierra Music Publications
Night At The Golden Nugget - Roland/Curnow - Jazz Ensemble - Gr. 3
---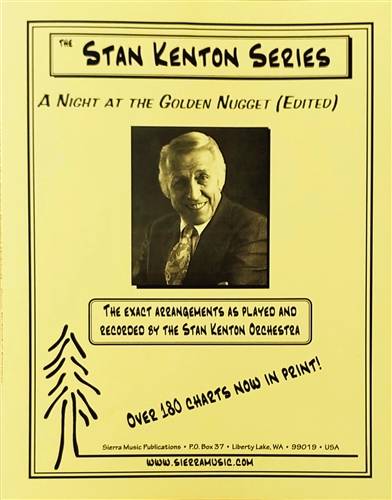 Additional Photos: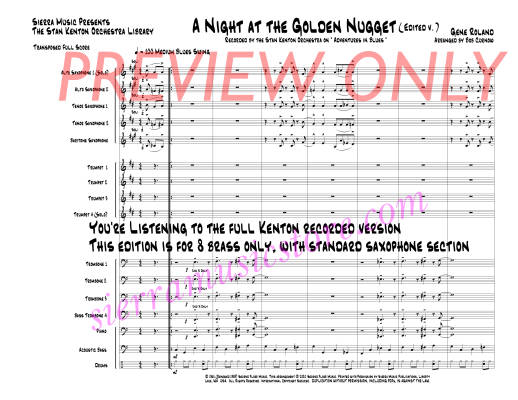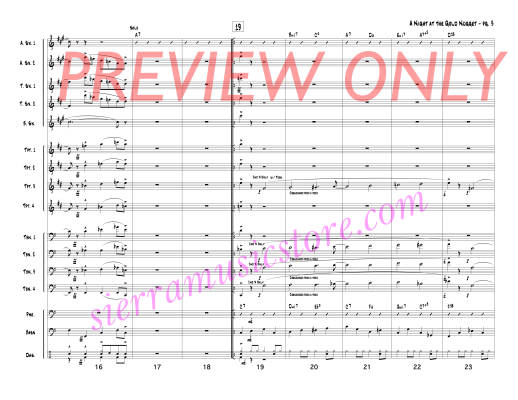 Composer: Gene Roland
Arranger: Bob Curnow
Format: Score and Parts
Instrumentation: Jazz Ensemble (5-4-4-4)
Level: 3

Gene Roland wrote for the Stan Kenton Orchestra for almost the entire history of the Kenton Band. He wrote the entire "Adventure in Blues" album for that band, and this is just one of many highly original, swinging charts on that recording. This is the edited version written for standard big band instrumentation. There is also the Pro version available with original instrumentation. Bob Curnow's edition of this eases some of the challenges of the original along with changing the instrumentation. It makes this a lot more fun to play. Alto sax and trumpet are soloists on this medium blues swinger. Roland at his best!
Press play to listen:
There are currently no questions for this product.
There are currently no reviews for this product. Be the first to write one!