Liben Music Publisher
Sonata ''1963'' - Proto - Double Bass/Piano - Sheet Music
---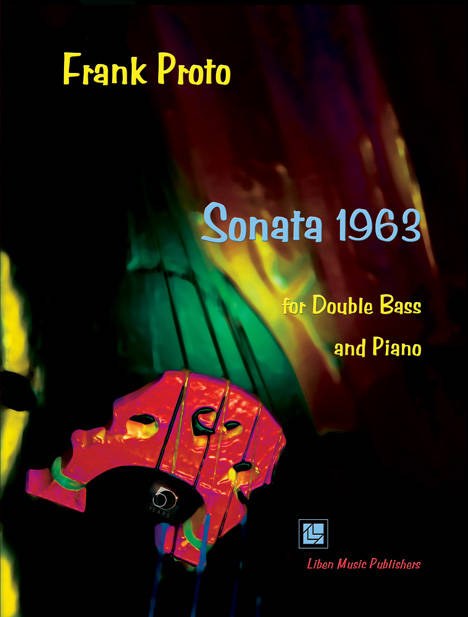 Additional Photos: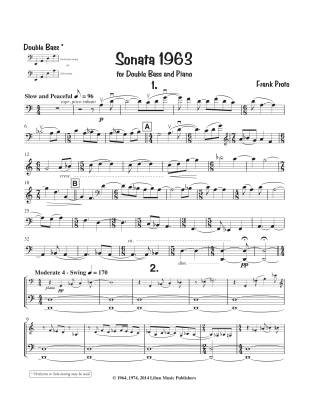 Composer: Frank Proto
Format: Sheet Music
Instrumentation: Double Bass and Piano

The newly-engraved 50th anniversary edition of one of the most popular and frequently performed works in the double bass repertoire.

Composer's notes:
The Sonata "1963" was written while a student at the Manhattan School of Music. I needed another piece to fill out my graduation recital program and thought I'd try writing one myself. This might be labelled Op. 1 since although I had been active an an arranger for five or six years previous to that (1963), I had never attempted anything original in a longer form before.

The work is in four movements with the only audible break coming between the second and third. It explores many of the characteristic techniques that the instrument is capable of employing but too infrequently called upon to use, lyrical playing and unimprovised jazz pizzicato being just two.

Although the piece calls for two players equally at home with both the jazz and traditional idioms - something that is still the exception rather than the rule even in 1997 - it has still managed to become a favourite program closer among recitalists. - Frank Proto
Press play to listen:
There are currently no reviews for this product. Be the first to write one!