GIA Publications
The Choral Conductor's Companion: Rehearsal Techniques, Imaginative Ideas, Quotes and Facts - Winnie - Book
---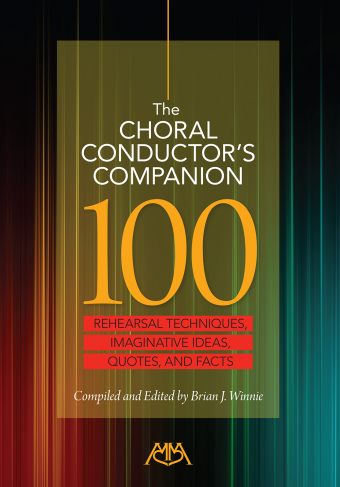 Product Videos :
YouTube Video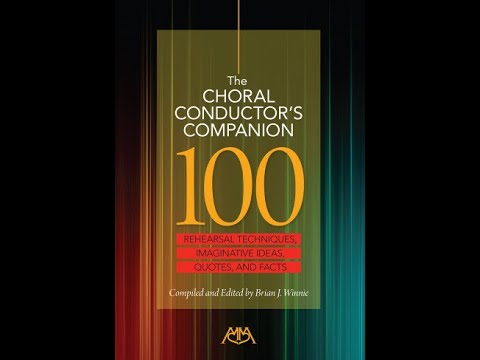 Editor: Brian Winnie
Format: Book
Version: Choral Text
One hundred powerful rehearsal techniques and ideas passionately shared by leading expert choral pedagogues, composers, conductors, vocologists, music therapists, researchers, speech-language pathologists, studio teachers, and professional practitioners. Each quick-to-read, insightful article includes fascinating facts about famous composers and conductors, thoughtful motivational quotes, and suggested additional reading selections. It's an excellent university text and "go-to" source for choral conductor-teachers at all levels. Sample topics include:
"Useful Compositional Techniques for Directors," Jeffery L. Ames, Professor; Belmont University
"The Yin and Yang of Vocal Sight-Reading," Michele L. Henry, Professor; Baylor University
"Five Steps for Planning and Rehearsing Repertoire," Patrick K. Freer, Professor; Georgia State University
"Teacher Talk," Jessica Napoles, Associate Professor, University of North Texas
"Choral Resonance: Sound, Science, Spirit," Amanda Quist, Director of Choral Activities; University of Miami
"Conductor vs. Cooking Appliance: Creating Meaning through Temporal Flexibility," Jake Runestad, Composer & Conductor
"Recruit from a Position of Strength," Ethan Sperry, Professor; Portland State University
"The Improvising Choral Director," Patrice Madura Ward-Steinman, Professor; Indiana University
"Honoring Female Changing Voices," Bridget Sweet, Associate Professor; University of Illinois
"Teaching Traditional South African Music," Michael Joseph Barrett, Composer & Conductor; University of Pretoria
"Leadership through a New Lens," Hilary Apfelstadt, Professor Emerita; The University of Toronto
"The Choral Warm-Up Period," Anthony T. Leach, Professor Emeritus; The Pennsylvania State University
"Rethinking Gender in the Choral Context," Joshua Palkki, Assistant Professor; California State University, Long Beach
"Involving Students in Repertoire Selection," Janet Galvan, Director of Choral Activities; Ithaca College
Youtube video product demo
There are currently no questions for this product.
There are currently no reviews for this product. Be the first to write one!