Primacoustic
ThunderTile Acoustic Ceiling Tile with Square Edge, 8-Pack - 24''x24''
---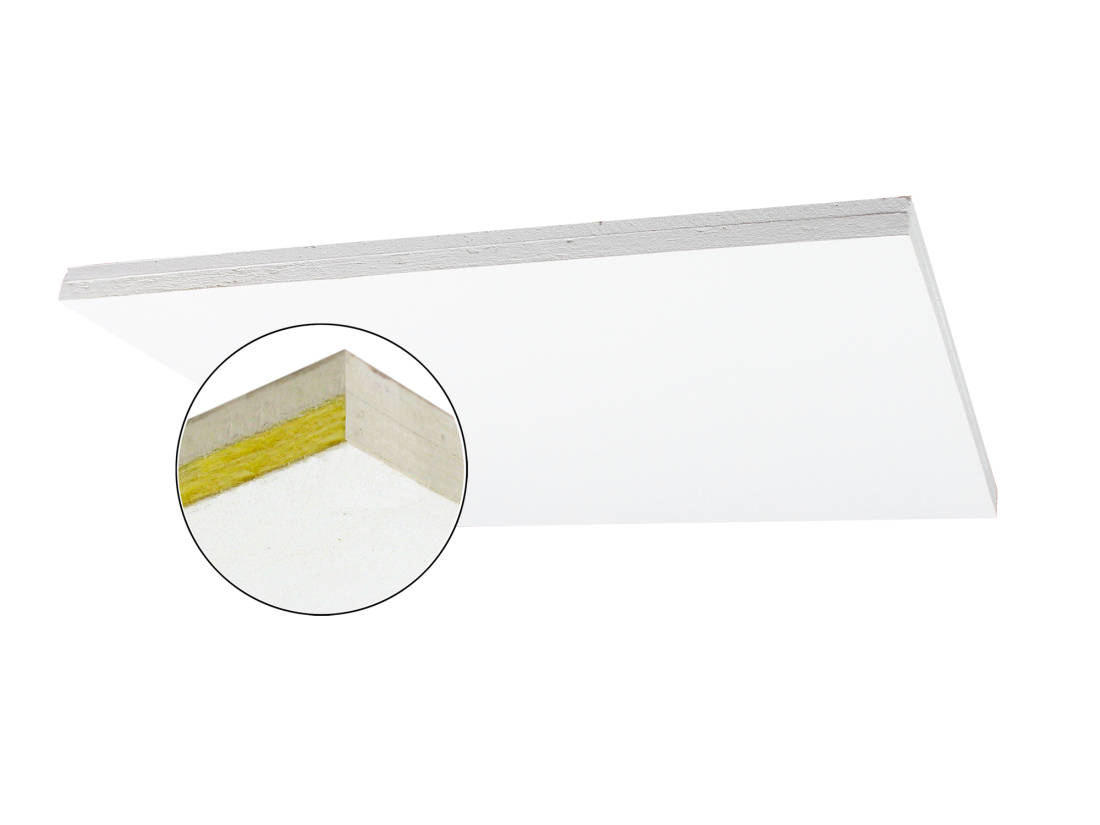 Product Videos :
YouTube Video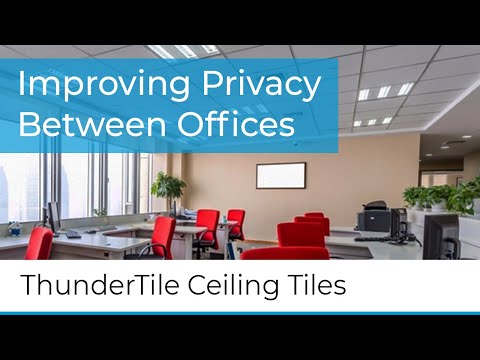 or from
$32
CDN/mo
The Primacoustic ThunderTile™ is a unique acoustic T-bar ceiling tile that combines the remarkable absorption characteristics of high density glass wool with the sound-blocking attributes of gypsum board. Once installed, ThunderTiles provide effective control of the reverberant field while eliminating bothersome primary reflections that make communication difficult.

• Dual function composite T-Bar ceiling tile
• Combines absorptive glass wool with gypsum board
• Improves intelligibility by reducing room echo
• Stops sound from entering or exiting room
• Absolute white finish for optimum reflectivity

The design begins with a pure white finish on top of an acoustically transparent micromesh tissue that fully encapsulates the panel. This is bonded to a 3/4" (20mm) layer of 6lb per cubic foot (96 kg/m3) high-density glass wool. Sound waves pass through the tissue into the wool causing the minute glass fibers to vibrate, absorbing sound energy. The acoustic panel is then laminated to a 1/2" (13mm) layer of heavy gypsum board. This adds the extra sound-blocking mass that stops from sound traveling between adjacent rooms through the air space plenum above the panels.

Designed to retrofit into existing T-Bar systems, ThunderTiles are available in both square 24" x 24" (60cm x 60cm) and rectangular 24" x 48" (60cm x 120cm) panel sizes. Choose between a space saving 'trim' edge treatment (in the 24 x 24 and 24 x 48 size panel) for flush-mounting, or the 'reveal' edge (in the 24 x 24 size panel) that drops down below the T-Bar to produce an architecturally sculpted appearance. Panels are finished in Absolute White™ for optimum reflectance and may also be painted to suit.

Thickness: 1" (27mm)
Edge: Trim (Square)
Panels per Box: 8
Surface Area Coverage: 32 sq-ft (2.97 sq-meters)

Specifications
Material: High-density glass wool (6 lbs/pcf)
Facing: Fiberglass tissue painted with water based latex paint
Colour: Absolute white paintable finish
Installation: Exposed T-Bar grid, 3/4" (15 ~ 24mm)
NRC: 0.95
CAC: 46
Fire-Resistant: Class-1/A: ASTM E84, CANULS102 (US and Canada) Non-combustible according to GB9624-1997
Thermal-Resistant: Greater than 0.5 (m2.k/w)
Humidity: Stable with up to 95% RH @ 120F (40C)
Stability at 95% RH: No sagging, warping or delaminating
Moisture Rate: Less than 1% (JC/T670-2005)
Youtube video product demo
There are currently no questions for this product.
There are currently no reviews for this product. Be the first to write one!