Primacoustic
Crashguard Drum Microphone Acoustic Shield
---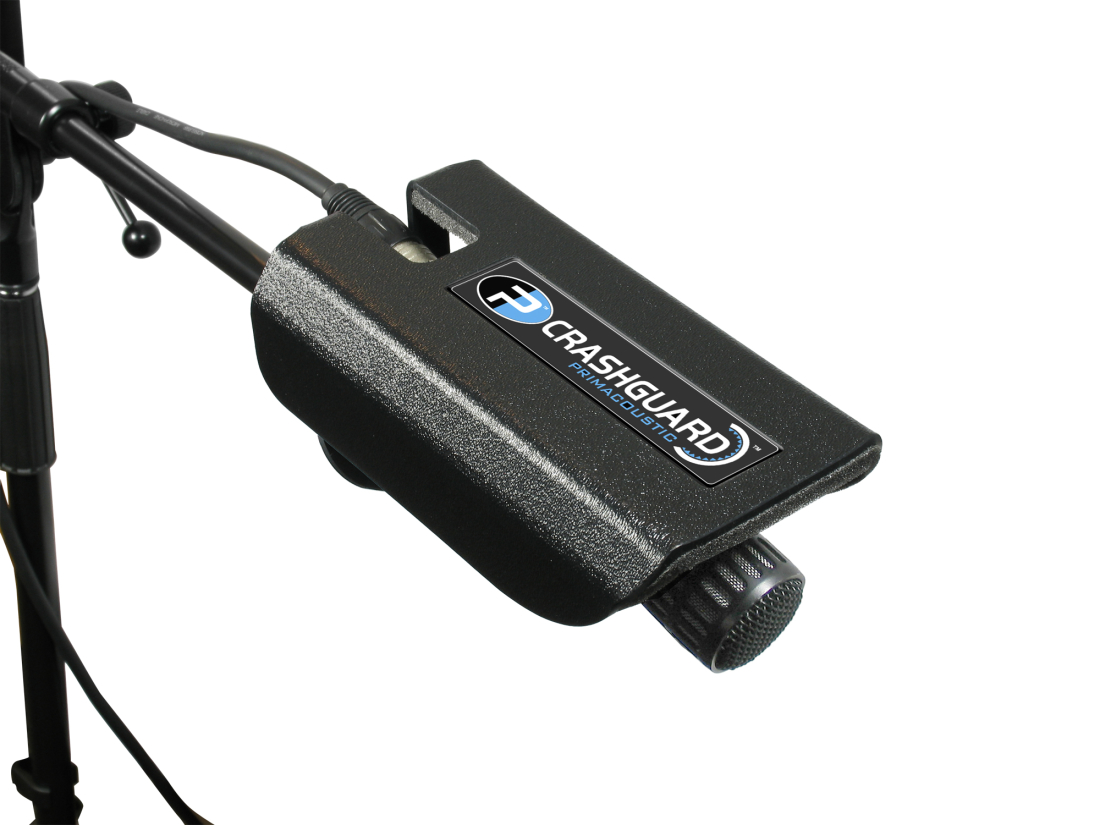 Additional Photos: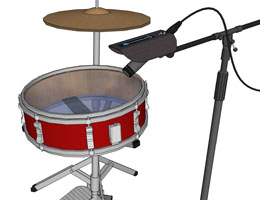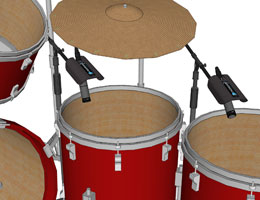 The CrashGuard is a unique sound-shielding device that isolates the drum microphone to attenuate the sound of cymbals during the recording process. This has the net effect of reducing interference between the two sources thus enabling greater control over the sound of the drum.

Compact and light weight, the CrashGuard is designed to fit most popular drum microphones and mounts directly on the boom stand using the microphone's clip to hold it in place. The high impact ABS construction is tough enough to withstand the hit of a drum stick by even the most aggressive drummer.

To ensure the microphone performance is maintained, the under-belly is fully coated on the inside with high density open-cell foam to absorb internal reflections and reduce phase cancellation. Plus the innovative design features an extended cable cutout that allows the microphone to be articulated for precise placement, further optimizing the performance.

Once in place, the CrashGuard surrounds the microphone with a sonic barrier. By reducing the spill from the cymbals, more of the drum can be captured. This enables the engineer to add EQ to the drum such as increasing high end for more attack without accentuating the sound of the cymbal. On close proximity sources such as the high-hat and snare, the engineer enjoys greater balance over each sound.

The CrashGuard is an easy to use instrument shield designed to control the spill of cymbals entering the drum for greater control during the recording process.
There are currently no questions for this product.
There are currently no reviews for this product. Be the first to write one!