Meinl
Benny Greb Masterpad - 6 inch
---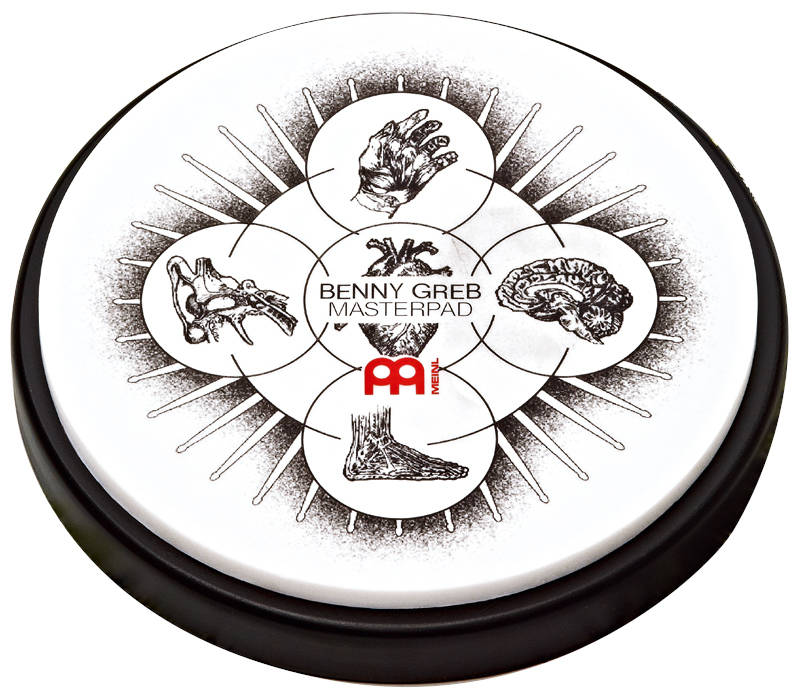 Additional Photos: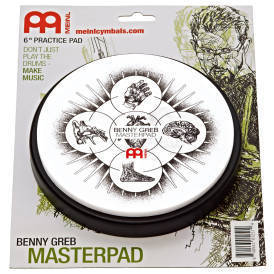 MEINL Benny Greb Masterpad

This 6 inch pad is perfect for drummers on the go. Its round shape and small pocket size make it easy to store and carry, even in a stick bag. The bottom side is covered with foam to prevent it from sliding and it is mountable on a normal cymbal stand. It provides a realistic feel with a natural rebound. The design on the pad symbolizes Bennys mindset about practicing and music in general; it should remind you to not only pay attention to your hands and feet while playing, but also to listen to what you are doing. Practice smart, and always play with emotion and feel.
There are currently no questions for this product.
There are currently no reviews for this product. Be the first to write one!