Mel Bay
Lively Ukulele Tunes - Sarek - Ukulele - Book
---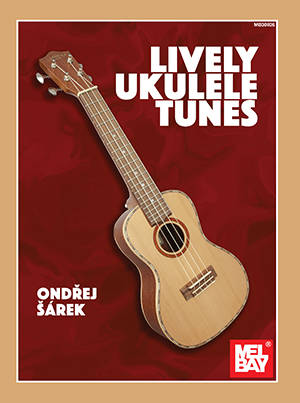 Additional Photos: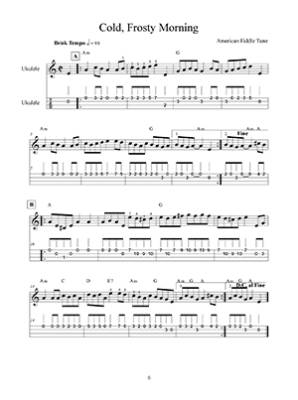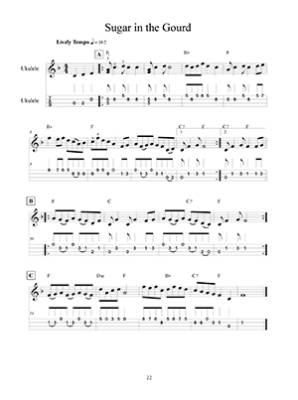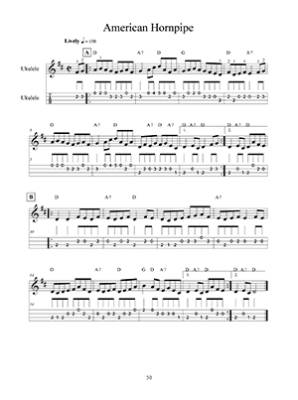 Arranger: Ondrej Sarek
Format: Book
Instrumentation: Ukulele
Level: Beginning-Intermediate
Lively Ukulele Tunes
is a collection of 38 lively, up-tempo tunes arranged for ukulele solo. The collection includes fiddle tunes, reels, hornpipes, jigs, sea chanteys, bluegrass, old-time melodies and some original compositions-an ideal collection for adding to repertoire, improving picking technique or just having fun playing the uke. Backup chords and tablature are included.
Song List:
Bill Cheathum
Billy in the Lowground
Cold, Frosty Morning
Soppin' the Gravy
League Reel
Black and White Rag
East Tennessee Blues
Silver Bell
Stone's Rag
Sweet Lillie
Dixie Breakdown
Lost Indian
Sugar in the Gourd
Jacks Fork Rendezvous
Blanchard's Hornpipe
Bottom of the Punch Bowl Hornpipe
Indian Creek
Brunswick Dance
Cape Cod Reel
Echo Canyon
Catawissa Reel
Devil's Dream
Haul Away, Joe
Lady's Fancy
Haste to the Wedding
Hens in the Kitchen
Hooker's Hornpipe
Katie Trail
High Barbaree
London Hornpipe
Maddie's Bonnet
Lonesome River
Martha's Cider
Ships are Sailing Reel
Rickett's Hornpipe
The Wild Mare
Powder Mill
American Hornpipe
There are currently no questions for this product.
There are currently no reviews for this product. Be the first to write one!