Hal Leonard
Once Upon a String Fiddle Method, Volume 1 - Sabir - Violin - Book
---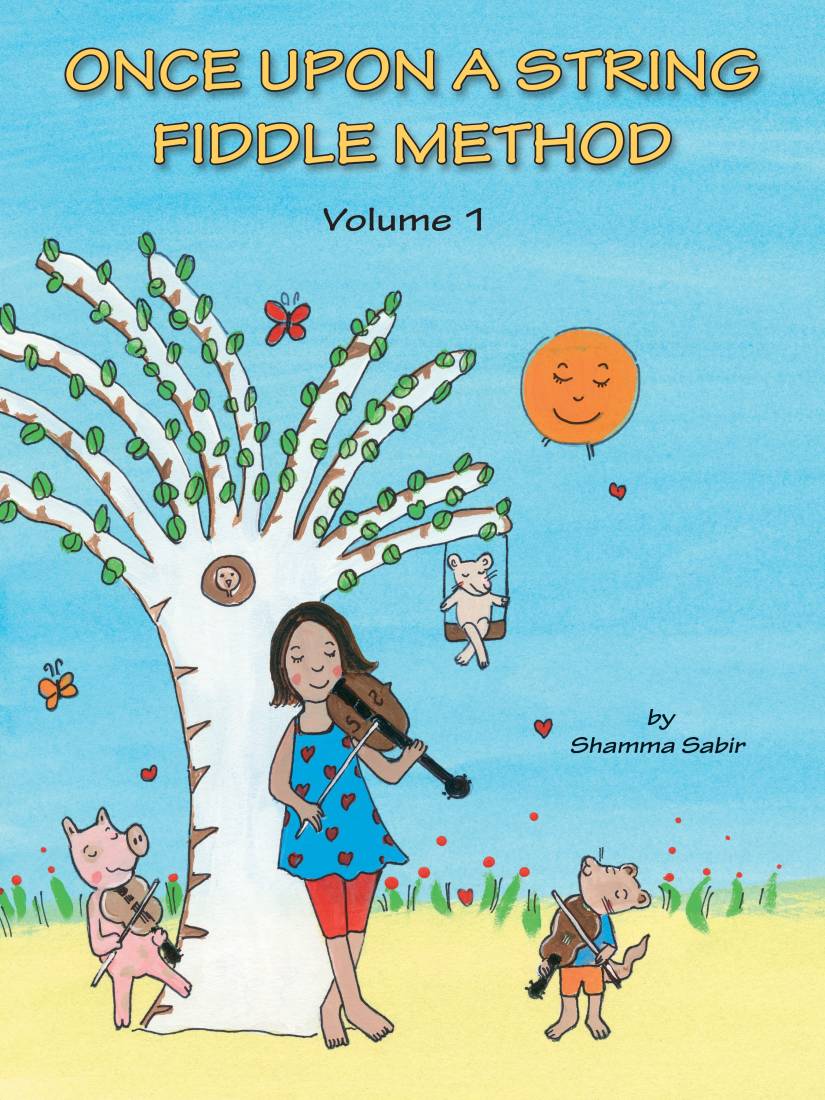 Author: Shamma Sabir
Format: Softcover
Instrumentation: Fiddle, Violin
This visually appealing and easy to follow fiddle and violin method covers everything you need to play beginning tunes in an easy to understand, step-by-step fashion that is perfect for students, parents and teachers. This colourful resource includes:
Beginning tunes in a graduated format with exercises and explanations that will have you playing in no time
Coverage of important concepts including posture, tone, intonation, and how to structure practice time
"Shamma has done a beautiful job of combining years of teaching experience with her own mastery on the fiddle to present an effective method of instruction. This book is also well laid out and easy to follow and my own kids love the cute characters throughout its pages!"
-
Natalie MacMaster
There are currently no questions for this product.
18.207.160.97
CCBot/2.0 (https://commoncrawl.org/faq/)
Excellent Fiddle Method Book!
0 of 0 customers found this review helpful
Product Experience
I own it
Closest Store
Saskatoon, Saskatchewan
For many years, I have observed Shamma Sabir as both a player and a teacher of students at all levels and ages. She has a world of experience, a warm and engaging personality, and tried and true pedagogical knowledge. This series of method books fills a niche which has not frequently been addressed – it offers help in building technique, using fiddle repertoire and technical issues encountered in fiddle music. A few weeks ago, I received Shamma Sabir's newest fiddle method book, Once Upon A String, Volume 1 in the mail, along with a personalized note! While I generally prefer to use a variety of customized repertoire for individual students rather than a method book, I was pleasantly surprised to find that this book included so many practical exercises, practice ideas, and explanations that would be very helpful to parents, students that are readers, adult learners, and anyone working on their own. This book includes repertoire where the concepts or exercises can be practically applied and offers practice tips to save time and increase efficiency. She addresses not only WHAT needs to be learned, but HOW to go about breaking it down effectively, which many learners are unsure of how to do. The pictures and diagrams in the book are clear, purposeful, and engaging. There are whole pages that address how to warm up, review tunes with a specific purpose, structure a practice routine, develop tone and so on. The focus is not only on learning tunes, but becoming an accomplished practicer and player, which is what increases rate of learning and motivation. The book is 71 pages long, so it is great value for the money, and it includes a lot of fiddle repertoire that is popular in Canada. Depending on how it is used, I believe it would be an excellent book to own as a teacher, or at almost any age or level of playing skill as a player.
Posted by

Erin Foreman

on

Nov 9, 2020