Chester Music
The Not-Doings of an Insomniac - Glass - Double Bass/Poetry Reader - Book
---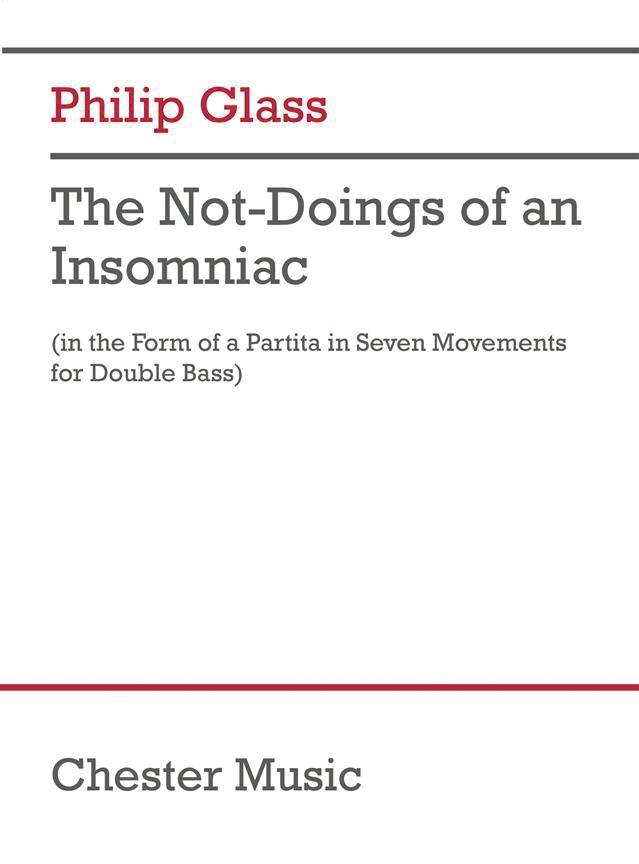 Additional Photos: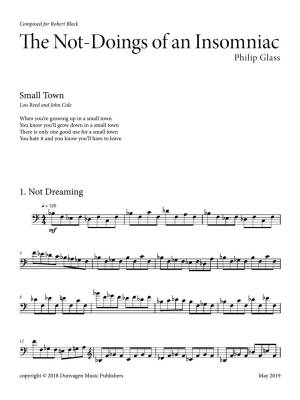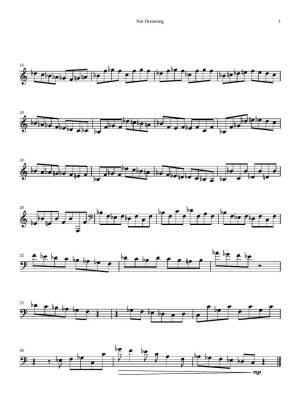 ...in the Form of a Partita in Seven Movements

Composer: Philip Glass
Format: Softcover
Instrumentation: Double Bass and Poetry Reader

The Not-Doings of an Insomniac - Partita for Solo Double Bass with spoken texts - was premiered by Robert Black at the International Society of Bassist Convention at the Griffin Concert Hall in Fort Collins, Colorado. The Not-Doings of an Insomniac developed as a result of Philip Glass's frequent travels to unfamiliar cities and different time-zones, changes that often bring on bouts of insomnia. While on a trip in Europe in 2015, Glass decided to turn these redundant waking hours into something useful, and one of the results is this Partita for Solo Double Bass, written for Robert Black of Bang on a Can All-Stars fame.

The piece is written in seven movements, each with its own title: Not Dreaming, Tasting, Smelling, Hearing, Seeing, Touching respectively, and finishing with Not Beginning. Not Ending. What raises this set into something atmospheric and theatrical are the poems in between each movement. These are by Glass's friends or associates, and the texts by Lou Reed, John Cale, Laurie Anderson, Yoko Ono, David Byrne, Leonard Cohen, Patti Smith and Arthur Russell are read on the recording of this work by Robert Black.
There are currently no reviews for this product. Be the first to write one!