Mel Bay
Great Blues Solos - Sokolow - Guitar - Book/Audio Online
---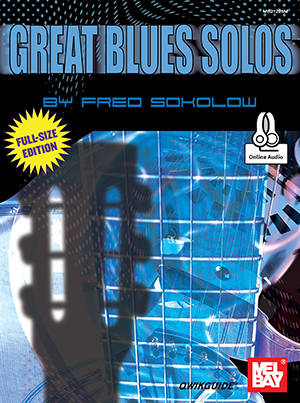 Additional Photos: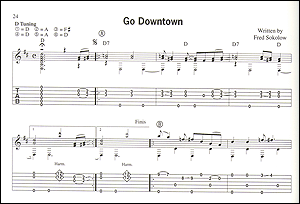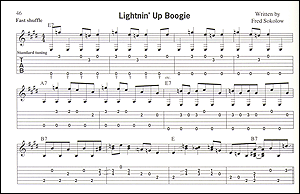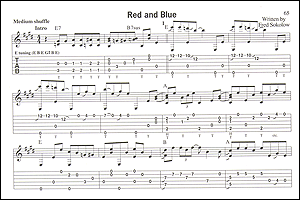 Author: Fred Sokolow
Format: Book with Audio Online
Instrumentation: Guitar
These tunes were inspired by the great "first generation" acoustic blues guitarists: Huddie Ledbetter, Mance Lipscomb, Gary Davis, Jesse Fuller, Blind Blake, and others. Author Fred Sokolow's tunes convey some of the same feelings as these early blues artists and are fun to play. Several of the tunes are in alternate tunings. Fred describes his inspiration for each piece in the book, and also performs it on the audio. In notation and tablature with suggested back-up chords. Includes access to online audio.
Song List:
Blind Scat Rag
Burning House
Furry's Train
Go Downtown - Fred Sokolow
Hurt So Good
I Had To Do It - Fred Sokolow
I Tried And I Tried - Fred Sokolow
Lemonade
Lightin' Up Boogie
Mississippi Jump Time
Not Supposed To Be That Way - Fred Sokolow
Oh What A Beautiful Day - Fred Sokolow
Overdue Bill
Precious Moments
Red and Blue
Short Life Blues
Skip On Home
Take Me Back - Fred Sokolow
Take Your Time - Fred Sokolow
The Way I Am - Fred Sokolow
Press play to listen:
There are currently no reviews for this product. Be the first to write one!