Breitkopf & Hartel
OperAria Baritone: Repertoire Collection Volume 1: Lyric - Ling - Baritone Voice/Piano - Book/CD
---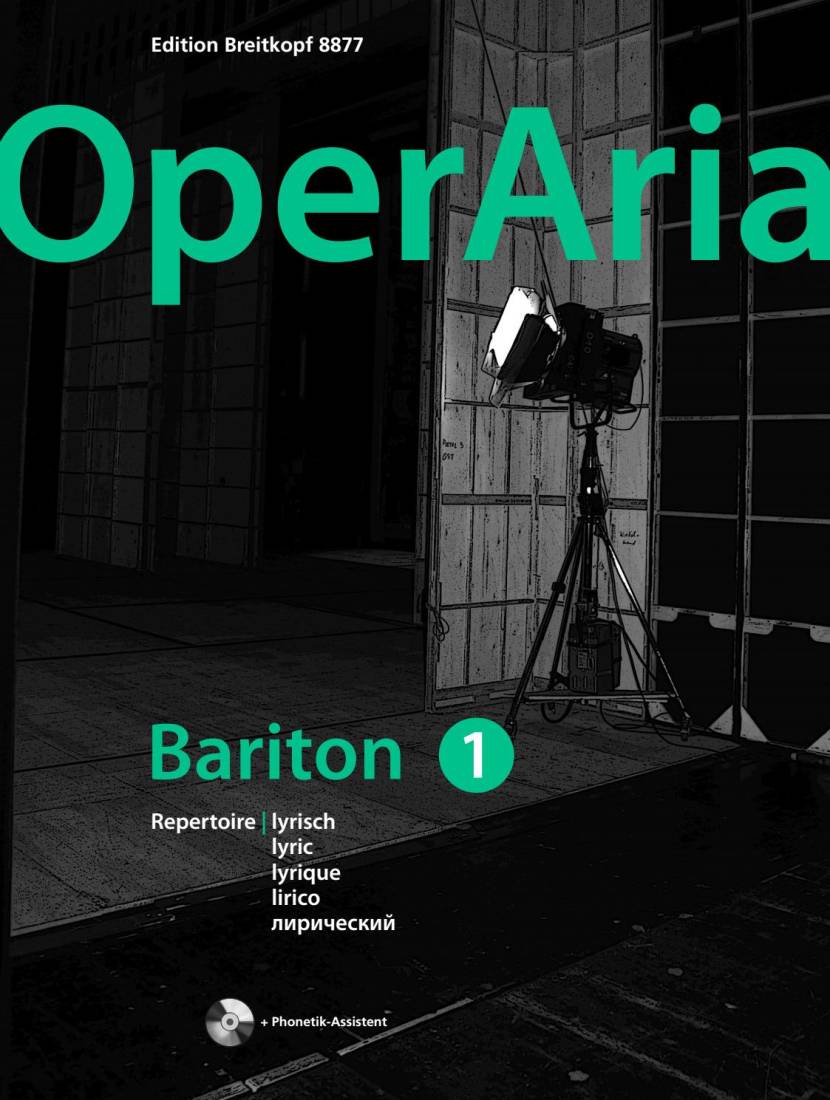 Additional Photos: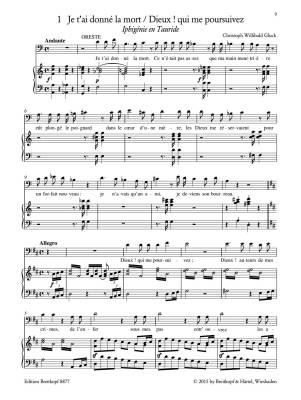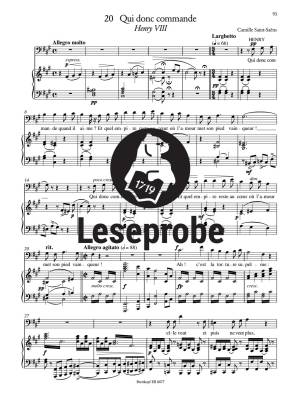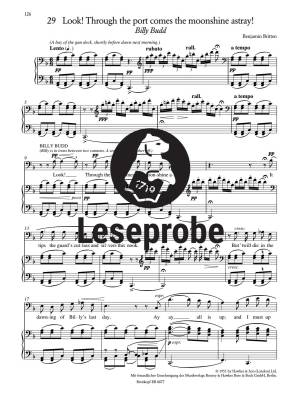 Editor: Peter Anton Ling
Format: Book with CD
Language: German/English
Voicing: Baritone Voice and Piano
"OperAria is a stroke of luck, the most up-to-date and complete material you need to be able to follow your dream profession as singer!" -
Roman Trekel
, Patron Baritone
"It is my aim to give students a modern, systematically structured, well-informed vocal coach that meets the demands of present-day stage practice. And, of course, a cohesive repertoire and logical presentation of audition arias for every vocal genre." -
Peter Anton Ling
OperAria
is the ideal "vocal coach" for all voice types. Edited by Peter Anton Ling, the books address all singers and are conceived above all for training and auditions. In addition, through their careful selection, they offer valuable inspiration for opera recitals.
Repertoire anthology of opera arias according to vocal criteria (range, tessitura, specifics, type of aria) with due regard to practical aspects of musical and theatrical nature (style, era, role type, national provenance) with comments on the arias:
information on the composer, the librettist, the work,the range and of versions or casting
a short synopsis of the contents illuminating the basic dramatic constellation in the context of the operas plot
an evaluation from the singers point of view
and featuring a CD
with a "phonetic assistant" aria texts in the original language spoken by native speakers as an audio file (mp3)
with aria texts in German and English translations as a text file (pdf)
Contents:
1. Christoph Willibald Gluck - Je t'ai donne la mort / Dieux! qui me poursuivez - (Oreste - Iphigenie en Tauride)
2. Wolfgang Amadeus Mozart - Nur mutig, mein Herze - (Allazim - Zaide)
3. Wolfgang Amadeus Mozart - Hai gia vinta la causa / Vedro mentre io sospiro - (Il Conte Almaviva - Le nozze di Figaro)
4. Wolfgang Amadeus Mozart - Rivolgete a lui lo sguardo - (Guglielmo - Cosi fan tutte)
5. Wolfgang Amadeus Mozart - Fin ch' han dal vino - (Don Giovanni - Don Giovanni)
6. Wolfgang Amadeus Mozart - Deh vieni alla finestra - (Don Giovanni - Don Giovanni)
7. Wolfgang Amadeus Mozart - Ein Madchen oder Weibchen - (Papageno - Die Zauberflote)
8. Conradin Kreutzer - Ein Schutz' bin ich - (Jager - Das Nachtlager in Granada)
9. Gioachino Rossini - Largo al factotum - (Figaro - Il barbiere di Siviglia)
10. Gioachino Rossini - Sois immobile - (Tell - Guillaume Tell)
11. Gaetano Donizetti - Bella siccome un angelo - (Dottor Malatesta - Don Pasquale)
12. Albert Lortzing - Sonst spielt' ich mit Zepter, mit Krone und Stern - (Zar Peter - Zar und Zimmermann)
13. Albert Lortzing - Nicht Reichtum macht das Leben schon - (Hans Sachs - Hans Sachs)
14. Albert Lortzing - Wie freundlich strahlt / Heiterkeit und Frohlichkeit - (Graf von Eberbach - Der Wildschutz)
15. Ambroise Thomas - O vin, dissipe la tristesse - (Hamlet - Hamlet)
16. Richard Wagner - Blick' ich umher - (Wolfram von Eschenbach - Tannhauser)
17. Richard Wagner - Wie Todesahnung / O du mein holder Abendstern - (Wolfram von Eschenbach - Tannhauser)
18. Charles Gounod - O sainte medaille / Avant de quitter ces lieux - (Valentin - Faust)
19. Charles Gounod - Mab, la reine des mensonges - (Mercutio - Romeo et Juliette)
20. Camille Saint-Saens - Qui donc commande - (Henry - Henry VIII)
21. Georges Bizet - L'orage s'est calme / O Nadir - (Zurga - Les pecheurs de perles)
22. Pjotr Iljitsch Tschaikowsky - Ja vas ljublju - (Jeletzki - Pique Dame)
23. Jules Massenet - Aux troupes du Sultan / Promesse de mon avenir - (Scindia - Le Roi de Lahore)
24. Ruggero Leoncavallo - E fra quest'ansie / Decidi il mio destin - (Silvio - I Pagliacci)
25. Giacomo Puccini - Questo amor, vergogna mia - (Frank - Edgar)
26. Richard Strauss - Lieben, Hassen, Hoffen, Zagen - (Harlekin - Ariadne auf Naxos)
27. Erich Wolfgang Korngold - Mein Sehnen, mein Wahnen - (Fritz - Die tote Stadt)
28. Viktor Ullmann - Von allem, was geschieht - (Der Kaiser - Der Kaiser von Atlantis)
29. Benjamin Britten - Look! Through the port comes the moonshine astray! - (Billy Budd - Billy Budd)
Press play to listen:
There are currently no questions for this product.
There are currently no reviews for this product. Be the first to write one!