Plank Road Publishing
Fun Foundations For Recorder, Vol. 2 - Almeida/Jennings - Kit/CD
---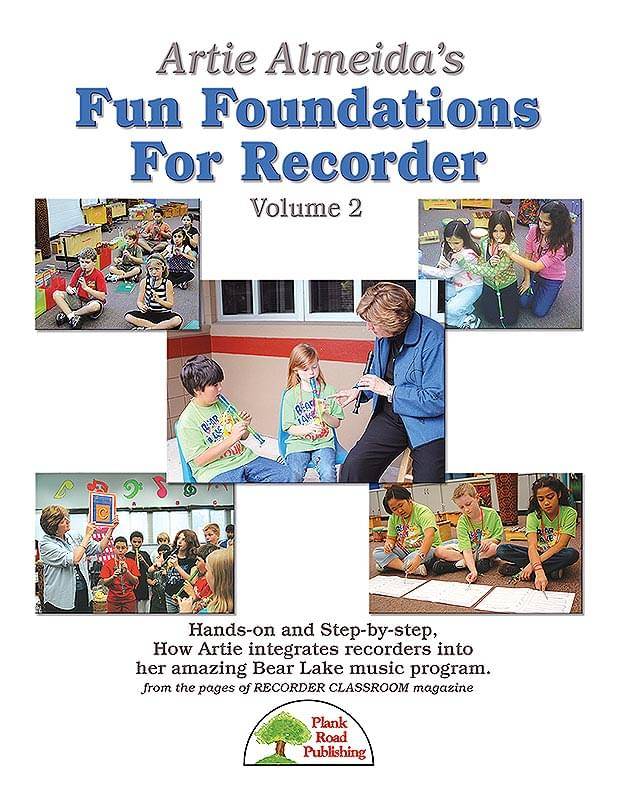 Additional Photos: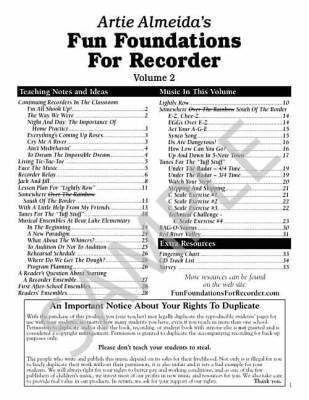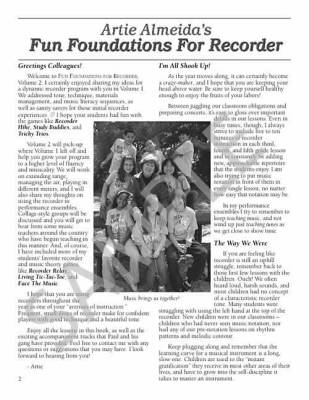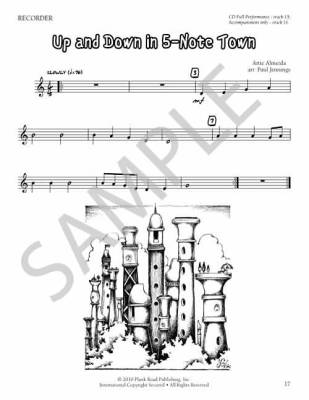 Author: Artie Almeida
Arranger: Paul Jennings
Format: Kit with CD
Version: Classroom Materials

Volume 1 of this invaluable resource dealt mainly with the earlier stages of working with your recorder program. Volume 2 picks up where Volume 1 left off and adds a lot of new information and specific classroom techniques and music. A wider range of notes is covered, as well as suggestions on starting and running recorder ensembles.

In Volume 2, there are 15 new songs and exercises, all with nice supporting tracks, as well as two more bonus performance songs. Techniques are covered in Artie's down-to-earth, practical style and include such things as fingering notes below G, managing students of different abilities in one class, and building finger dexterity, just to name a few. Extras can be found on the special web site, FunFoundationsForRecorder.com
Press play to listen:
Press play to listen:
Press play to listen:
Press play to listen:
Press play to listen:
There are currently no questions for this product.
There are currently no reviews for this product. Be the first to write one!