Carolyn Nussbaum
Kincaidiana: A Flute Player's Notebook - Krell - Book
---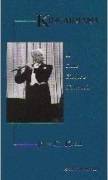 Author: John C. Krell
Format: Book
Instrumentation: Flute

Discusses breathing, embouchure, tone, vibrato, articulation, phrasing, alternate fingerings, ornamentation. Includes a repertoire list and an interview with William Kincaid. 126 pages.
There are currently no questions for this product.
There are currently no reviews for this product. Be the first to write one!