Gold Tone
Case for 11'' Open Back Banjo
---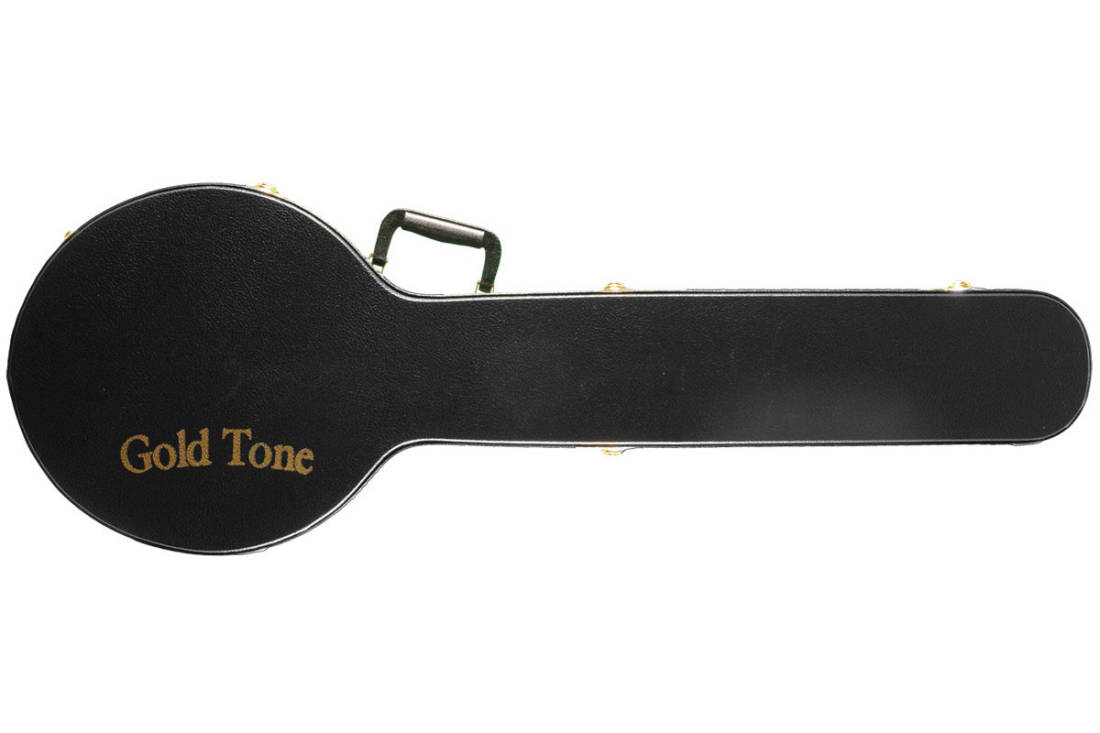 or from
$34
CDN/mo
This Gold Tone flat-top hardshell case is made to fit your 11" open back banjo. With a black Tolex exterior and softly padded interior, this water resistant hardshell case protects your instrument from the hazards of backseat transport and environmental damage when you are not playing. The worst thing you can do is leave your banjo exposed to damaging elements such as humidity and dust. Equipped with a sturdy side handle and an accessories compartment to store strings, cables, tuners, capos, straps, etc. This hardshell case is perfect whether you are at home or heading out to your weekly gig. You cannot go wrong with the affordability, convenience, and protection of a Gold Tone hardshell case.

Details
Interior Length: 39.5"
Depth: 3.75"
Neck Length: 28"
There are currently no reviews for this product. Be the first to write one!