Mel Bay
Violin Method - Zucco - Violin - Book/Video Online
SKU: #

449780
|
Model: #

93474M
|





Product Reviews

0 Reviews
Write a Review
---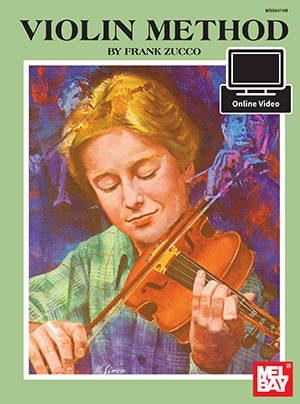 Additional Photos: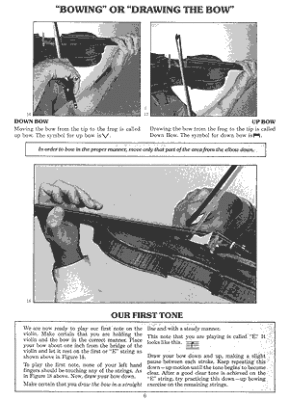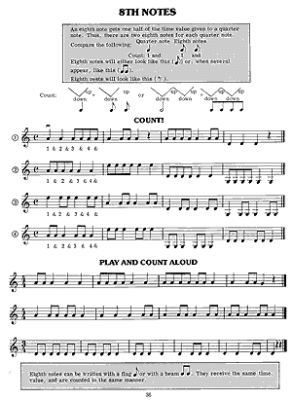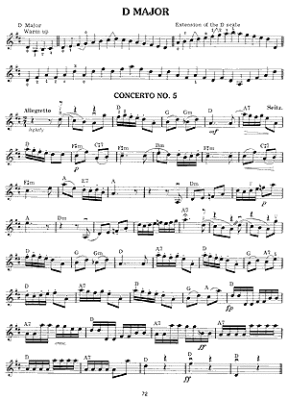 Author: Frank Zucco
Format: Book with Video Online
Instrumentation: Violin
Level: Beginning
This is a very popular violin method which features a colourful and creative assortment of solos and studies for the beginning student. Frank Zucco is a master teacher who has taught music to thousands of beginning students. His authoritative knowledge and experience are clearly shown in this fine method. The Mel Bay Violin Method is a modern approach, teaching sound fundamentals of violin performance. Topics covered include time signatures, reading music, pizzicato, articulations, and more. By the time the student has finished this book, he or she will have played in all major and minor keys with up to four accidentals in the key signature. Several of the tunes include accompaniment chords, and others are duets for teacher and student. Third position is also introduced with several practice tunes. Includes access to a 116 minute online video that covers the first 77 pages.
Contents:
Air Liner
Ala-Paganini
All Through The Night
America The Beautiful
Andy The Dandy - Frank Zucco
Aunt Rhody's Goose
Banjo And The Violin - S. Foster
Bel-Canto - Frank Zucco
Ben-Hur March - Paull
Blow The Man Down
Blues And Boogie
Bob-White - Frank Zucco
Bosco Thompson - Frank Zucco
Buffalo Gals
Can Can Offenbach
Canzone-Amorosa, From A Day In Venice - E. Nevin
Check Point
Cherry Red
Chicken Reel
Childhood Fantasy - Mozart
Chopsticks
Chorale (Duet)
Chromatic Waltz
Clementine
Concerto No. 5 - Seitz
Concerto No. 5 With Variation - Seitz, Frank Zucco
Contra (For Two Violins)
Count!
Country Gardens
Dance In G - Franz Haydn
Dancing - Frank Zucco
Down Home Boogie -
Duet In D Minor
Emperor Waltz - Johann Strauss
English Song
Estudiantina
Etude #1
Etude #2
Etude No. 1
Etude No. 2
Falling Leaves - Frank Zucco
Fifth Symphony - Ludwig Van Beethoven
Fishers Hornpipe
Flop Eared Mule
Freulich - Ludwig Van Beethoven
G Minor Symphony No. 40 - Mozart, Frank Zucco
Gavotte
Grandioso - Frank Zucco
Hadyn's Surprise
Happy Go Lucky - Frank Zucco
Haydn (Second Symphony)
Hi Jo Polka - Frank Zucco
How Firm A Foundation
Hungarian Tune - Bela Bartok
Hunters Chorus - Cm. Weber
I Like Boogie
Jacob's Ladder
Jet Flight
Jolly Old St. Nick
Kelly Green - Frank Zucco
La-Bella Teresa, Neapolitan Mazurka - Frank Zucco
Liberty
Lonely Boatman
Major And Minor - Frank Zucco
March Militaire - Franz Schubert
March Of The Giants
March-Time
Mi To La
Minuet In D Minor - J. S. Bach
Minuet No. 2 - J. S. Bach
Molto-Minore - Frank Zucco
Mr. Monteverde
No Saggio - Frank Zucco
Norwegian Dance - Edvard Grieg
Oh When The Saints
Oh! Susanna
Old Joe Clark
Old Mac's Farm
On My Own - Frank Zucco
Opus
Pizzicato Polka - Delibes
Play And Count Aloud
Polka Time
Ride Ranger Ride
Robin Hood
Rondo - Gebauer
Rubber Neck Rag - Frank Zucco
Russian Sailors
Segue - Frank Zucco
Segue No. 1 - Frank Zucco
Sicialia-Bella - Frank Zucco
Side By Side
Silent Night
Skipper - Frank Zucco
Sleigh Ride - Frank Zucco
Smooth Sailing - Frank Zucco
Soldiers On Parade - Jessel
Sonata (Themes) - Mozart
Song - Stephen Foster
Song For Benny
Staccatino - Frank Zucco
Stampede
Streets Of Laredo
Study #2
Sweet Betsy
Take Off
Tango
Tarantella - Frank Zucco
Texas Waltz - Mel Bay
Texas Waltz
The Happy Farmer - Robert Schumann
Theme And Variations - Paganini
Tramp-Tramp-Tramp - Frank Zucco
Triple Play - Mel Bay
Triplet Duet - Mel Bay
Turkish March - Ludwig Van Beethoven
Twister
Two String Boogie
Ut 2-3-4 - Frank Zucco
Villa-Rossa - Frank Zucco
Warm Up
Weeping Willow - Frank Zucco
What's New - Frank Zucco
There are currently no reviews for this product. Be the first to write one!