Sher Music
The Jazz Piano Book - Levine - Piano - Book
---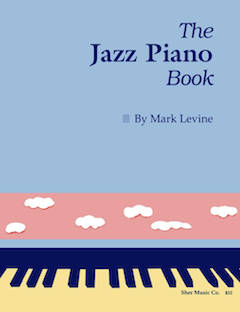 Additional Photos: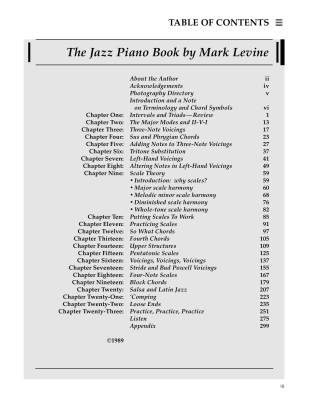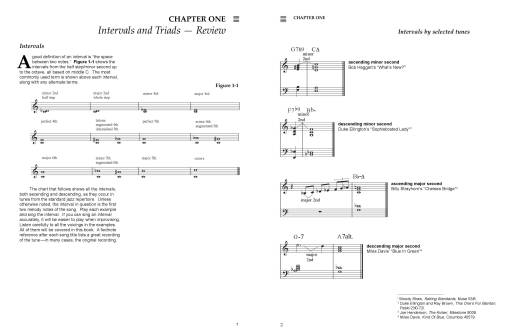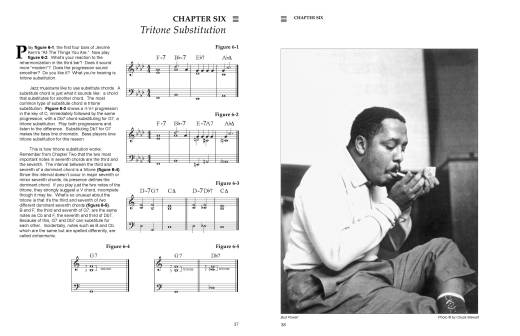 Author: Mark Levine
Format: Book
Instrumentation: Piano
The most highly acclaimed jazz piano method ever published!
Over 300 pages with complete chapters on Intervals and triads.
The major modes and II-V-I, 3-note voicings, Sus. and phrygian Chords.
Adding notes to 3-note voicings, Tritone substitution, Left-hand voicings.
Altering notes in left-hand Stride and Bud Powell voicings.
Block chords, Comping ...and much more!
Endorsements:
"One of the best jazz piano books I've ever seen - very easy to understand."
-
Kenny Barron
"This is one of the finest new jazz instruction books on the market. Written by an experienced, professional jazz player, the book is practical and unpretentious, with lots of valuable information for the beginning, intermediate or advanced improviser. The informality of his style cannot hide Mark's seriousness, attention to detail and true love of jazz piano."
-
Richie Beirach
"[...] I'm really happy to see so many folks (rightly) acknowledging your books and music [...]. As it should be. The information is all there ~ a gift!"
-
Joe Locke
"I really like this book because it covers all the bases. An invaluable resource for any keyboard player."
-
Jamey Aebersold
"One of the most complete anthologies on jazz piano in recent years. The research and attention to detail, the nuances and musical examples in each chapter are most refreshing, as are the photos. Stylistically covering artists from Teddy Wilson through Mulgrew Miller, in a way that has rarely been dealt with in other jazz piano literature."
-
James Williams
"This is a great book!"
-
Eddie Palmieri
"This book comes closer than any other book I have yet come across to giving the student an insight into the art, and needs, of playing modern jazz piano. With the comprehensive exploration of all the basic techniques in common use that this book offers, along with the inclusion of chapters on such important and often overlooked areas as comping and Latin Jazz, I think this book deserves a place on every modern jazz teacher's bookshelf."
-
Mike Nock
"A brilliant, comprehensive, exciting and highly readable book. It unlocks door after door of contemporary piano jazz sounds."
-
Down Beat
"For anyone who is interested in acquiring the basics of contemporary jazz piano playing, this book is a must!"
-
Hal Galper
"
The Jazz Piano Book
is a comprehensive text (with) in-depth explanations supported by many superb musical examples in every chapter. A comprehensive text (with) smooth progress from easy material to more advanced techniques."
-
Jazz Educators Journal
"An incredibly thorough and yet personal look at the vast subject of jazz piano. The scholarly historical perspective combines with excellent practical examples of different styles and approaches to the keyboard. Applause for one of the truly fine pianists of our time for putting his vast expertise, experience and musicality into book form."
-
Art Lande
"Your book sets into motion the thought process for someone who actually has to sit down and improvise music. Years back in a conversation I had with the late Kenny Kirkland about your Jazz Piano Book, he very much agreed with this point. Thank you for your wonderful contribution to understanding the grammar of our musical language."
-
Serge Kasimoff
There are currently no questions for this product.
There are currently no reviews for this product. Be the first to write one!