Schatten Design
HD-4 Hammered Dulcimer Soundboard Pickup
---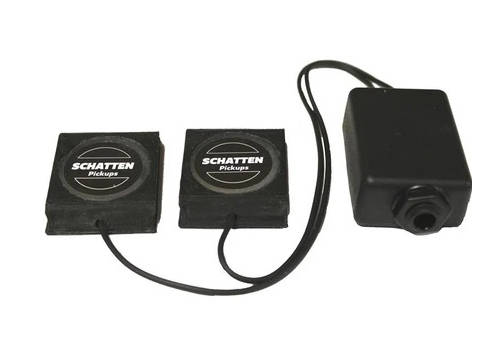 Additional Photos: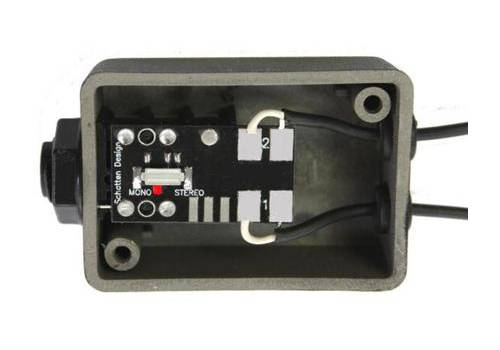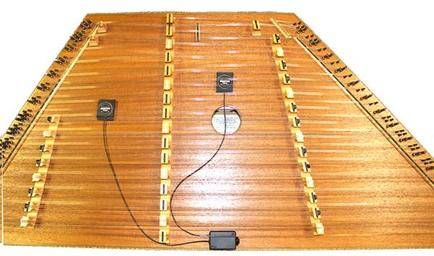 or from
$27
CDN/mo
The HD-4 is an updated version of the HD-2 hammered dulcimer pickup. The HD-4 includes two new smaller and thinner sensors and an updated compact jack assembly. The sensors fit easily under the strings of most hammered dulcimers, and adhere to the soundboard with the supplied double sided tape. The jack assembly (which can store any excess lead wire from the sensors) mounts securely to the front of the instrument with 3M VHB tape.

Mono or Stereo - An internal selector switch within the jack box allows you to choose between mono or stereo output.

HD-4 passive pickups have been designed to operate properly and sound good without the use of a preamp when plugged into any normal electric guitar amp. As a non-preamped piezo pickup the HD-4 has an impedance of approximately 2 mega ohms which most electric guitar amps will handle. As with any passive pickup, the sound can be further enhanced and EQ'd with an outboard preamp.

Technical Details:
Each HD-4 sensor has 18 inches of shielded cable. The Jack Box has a standard size 1/4" output jack.
Dimensions:
HD-4 sensor dimensions (L x W x H): 1.7" x 1.3" x 0.32" (43mm x 34mm x 8mm)
HD-4 jack box dimensions (L x W x H): 2" x 1.4" x 0.80" (50mm x 35mm x 20mm)
There are currently no questions for this product.
There are currently no reviews for this product. Be the first to write one!