Editions Claude Letourneau
Methode elementaire de violon - Letourneau - Violin - Book/CD
---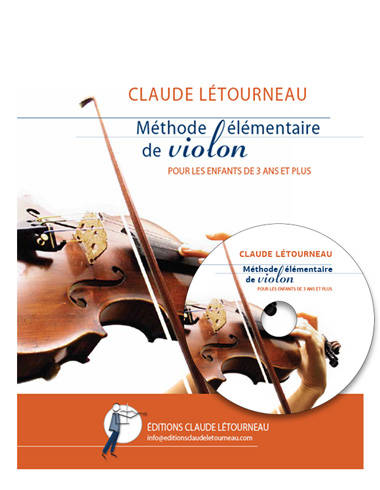 Additional Photos: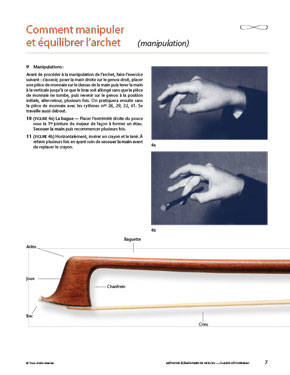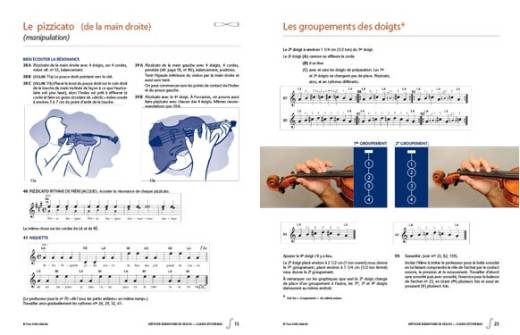 Author: Claude Letourneau
Format: Book/CD
Language: French
Instrumentation: Violin
Level: Age 3 and up
Depuis pres de cinquante ans, des centaines d'enfants, au Quebec et en France, ont pu acceder a la pratique d'un instrument de musique, le violon, pratique qui les a mis en contact non seulement avec des chefs-d'oeuvre de compositeurs de genie tels que Bach, Mozart, Rossini et autres, mais egalement avec des airs de folklore de leur pays, expression de leur identite profonde. Certains ont eu leur premier contact avec la Methode elementaire de violon a un age aussi precoce qu'un an et demi, grace a des procedes pedagogiques parfaitement bien adaptes aux besoins d'apprentissage de l'enfant. Car les deux principes fondamentaux de la Methode elementaire de violon sont l'accessibilite ainsi que l'implication du milieu familial de l'enfant.
Source incommensurable d'enrichissement personnel, la pratique de la musique favorise egalement les rapports sociaux lorsque les musiciens s'unissent pour former des ensembles. Un meme but les anime alors : produire ensemble de la beaute pour contribuer a creer un monde plus harmonieux. L'enrichissement personnel participe au progres collectif et s'inscrit dans une optique de developpement durable.
Premiere partie : Manipulation du violon
Deuxieme partie : Les groupements des doigts
Troisieme partie : L'archet - La main gauche
Pour tous
CD inclus (violon-piano piano seul)
Textes et elements visuels explicatifs
Pieces et techniques graduees
Qualite du repertoire des grands compositeurs jumele au folklore
There are currently no questions for this product.
There are currently no reviews for this product. Be the first to write one!