Mayfair Music
Flute Learning Charts - Barton - Flute
---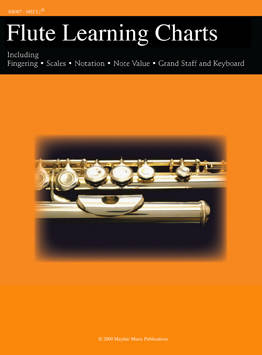 Author: Ray Barton
Format: Chart (12" x 18")
Instrumentation: Flute

Ideal - easy-to-use instrumental learning charts include fingering, scales, solfege, notation, note values, grand staff and keyboard relationships. These single folder charts sit comfortably on the music stand, are easy to include in a music folio and are ideal for class or private study. The Instrumental Learning Charts are available for flute, clarinet, sax, trumpet, French horn, baritone, trombone and tuba.
There are currently no reviews for this product. Be the first to write one!