Mel Bay
You Can Teach Yourself Fiddling - Duncan - Fiddle - Book/Media Online
---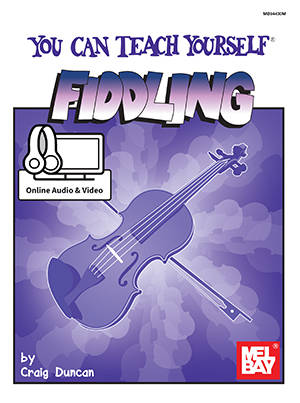 Additional Photos: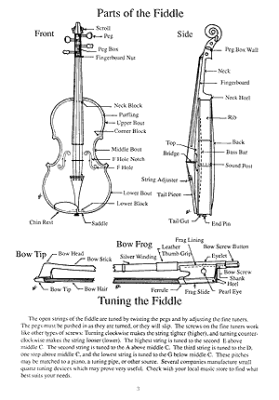 Author: Craig Duncan
Format: Book with Audio and Video Online
Instrumentation: Fiddle
Level: Beginning
Designed for beginning fiddle students, these 36 lessons present basic techniques by applying them to fiddle tunes. Reading music is unnecessary, as the lessons are explained step by step, and fingerings are given for every note. Each version builds on the previous one and helps students to create their own arrangements. Includes access to online audio and video. Forty-eight songs from the book are on the audio download.
The online video is designed to complement the first 17 lessons of the
You Can Teach Yourself Fiddling
text. Covers tuning, holding the fiddle and bow, left-hand position, basic A, D, and G scales, shuffle bowing, slurs, double stops, and many tunes, including "Liza Jane," "Shortening Bread," "Going to Boston," and "Bile Them Cabbage Down."
Contents:
Amazing Grace
Angeline The Baker
Arkansas Traveler
Ash Grove
Back Up And Push
Bile Them Cabbage Down
Buffalo Gals
Camptown Races
Chinky Pin Or Too Young To Marry
Cindy
Cotton Eyed Joe
Cripple Creek
Dixie
Fine Times At Our House
Fisher's Hornpipe
Flop Eared Mule
Flop Eared Mule
Garry Owen
Going To Boston
Harvest Home
Haste To The Wedding
Irish Washerwoman
Liza Jane
Mary Had A Little Lamb
Miss Mcleod's Reel
Mississippi Sawyer
My Love She's But A Lassie
Newcastle
Oh, Susanna
Old Joe Clark
Orange Blossom Shuffle
Over The Waterfall
Rose Tree
Rubber Dolly
Salt River
Scotland The Brave
Shady Grove
Shortnin' Bread
Si Bheag, Si Mhor (Sheebeg, Sheemore)
Skip To My Lou
Snowflake Reel
Soldier's Joy
Southwind
St. Patrick's Day
Swallow Tail Jig
Swinging On A Gate
The Cameron Highlanders
The Girl I Left Behind Me
The Road To Lisdoonvarna
The Sandy River
Twinkle, Twinkle Little Star
Up Jumped The Devil
Wildwood Flower
Press play to listen:
There are currently no questions for this product.
There are currently no reviews for this product. Be the first to write one!