Breitkopf & Hartel
Symphony No. 3 in F major Op. 90 - Brahms - Violoncello Part
---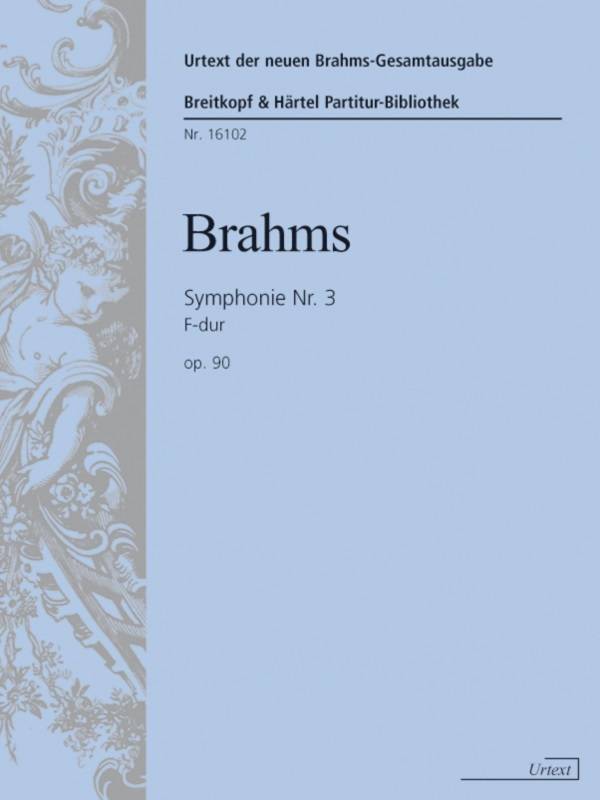 Composer: Johannes Brahms (1833-1897)
Editor: Robert Pascall


The "Wiesbaden" Symphony in Urtext

The summer of 1883 in Wiesbaden seems to have had a stimulating effect on Johannes Brahms, who wrote his Third Symphony there within a few weeks. After returning to Vienna, he actually called the work "Wiesbaden Symphony" for a while. In fact, he felt that its quality was so outstanding that he did everything in his power to have it performed and printed as soon as possible. While this led to great public success on the one hand, it also gave rise to an unusually high number of printing errors in the first edition of the score and parts. This had been remedied by the time the work was published by Breitkopf & Hsrtel in the first Brahms Complete Edition in 1926/27, and the present Urtext performance material was prepared with all due calm and care.
There are currently no questions for this product.
There are currently no reviews for this product. Be the first to write one!