Remo
Praise Tambourine - Praying Hands Graphic - 6''
---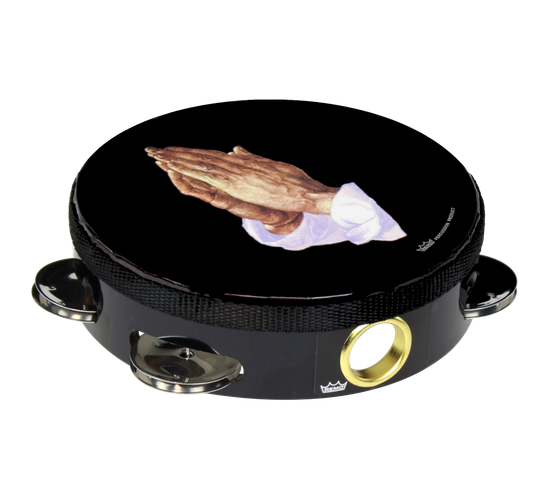 The Praise Tambourine features a bright open jingle tone for use in worship applications. Constructed with an Acousticon® shell and a pre-tuned graphic drumhead with a single-row 6 jingle set for the 6" model, and either a single or double-row 8 jingle set for the 8" and 10" models. The Praise Tambourine is lightweight and durable.
There are currently no questions for this product.
There are currently no reviews for this product. Be the first to write one!