GIA Publications
First Steps in Global Music - Howard - Book
---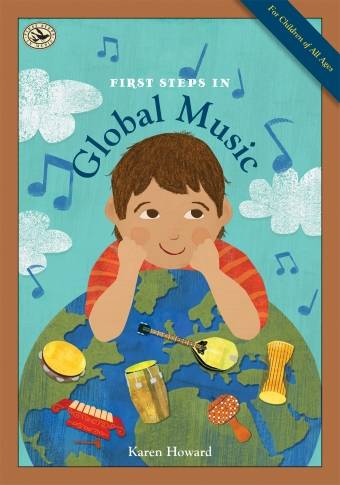 Author: Karen Howard
Format: Book
Subject: Classroom Materials
What better way to discover the world than to sing songs that have captivated the imaginations of children across the continents.
In this amazing collection of songs children love to sing, Karen Howard truly opens the door to encountering songs from diverse cultures and experiences, on themes from family, animals, flowers, food, and more. The repertoire in
First Steps in Global Music
is particularly accessible for teachers and children wishing to discover these great songs.
Organized by geographical region, Howard provides the context and guidance including references to recordings for these songs to come alive. She further organizes the songs based on First Steps activity categories: Fragment Singing, Simple Songs, Movement for Form and Expression, Movement with the Beat, and Songtales.
Take a look, have a listen, and see what captures your attention--and what might capture the imaginations of the children in your life!
Featuring music from:
Africa (Ghana, Kenya, Tanzania, Ethiopia, Zimbabwe)
Oceania (Tahiti, Australia, New Zealand)
Asia (China, Japan, Pakistan, Indonesia)
Middle East (Israel and Lebanon)
North America (Quebec, Guatemala, Mexico, Jamaica, Puerto Rico, Cuba, Haiti)
South America (Brazil, Peru, Chile)
Europe (Lithuania, Bulgaria, Poland, Republic of Georgia)
There are currently no questions for this product.
There are currently no reviews for this product. Be the first to write one!