Oxford University Press
Enjoy Playing Guitar: Ensemble Games - Cracknell - Classical Guitar Ensemble - Book
---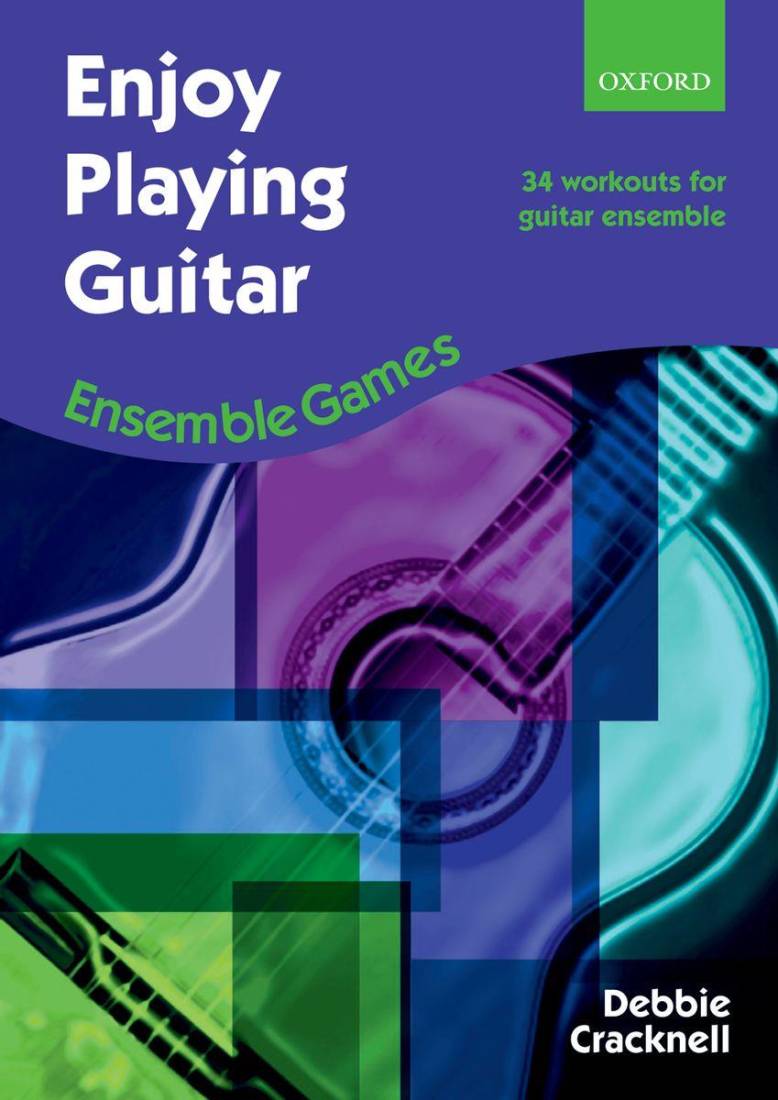 Additional Photos: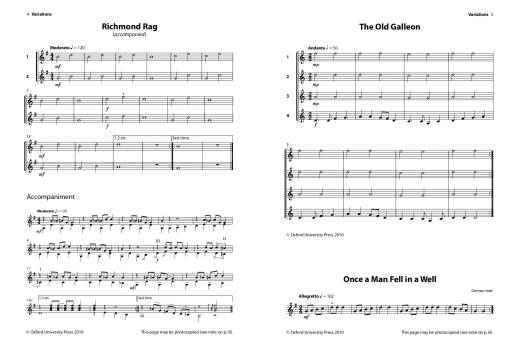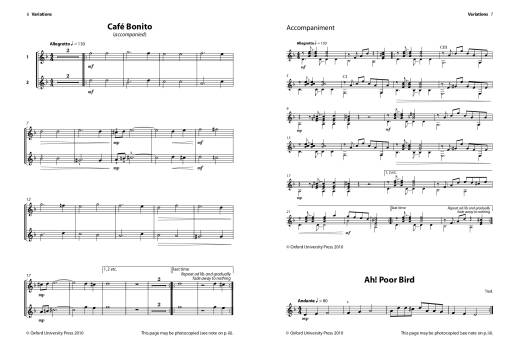 34 workouts for guitar ensemble
Composer: Debbie Cracknell
Format: Book
Instrumentation: Classical Guitar Ensemble
Enjoy Playing Guitar: Ensemble Games
is the complete resource for guitar teachers and mixed-ability groups. With 34 winning tunes, this unique collection will help guitarists to engage actively with the music and use their creative skills. Each piece comes with comprehensive activity notes, which show how to use the music as a starting point for fun and creative learning: there are opportunities to explore structure and form, create variations, improvise melodies and rhythms, add percussion, and even make up accompaniments. Covering a wide range of styles, this book is a must for the developing ensemble.
34 fabulous pieces for beginner to intermediate guitar ensembles
Range of styles, including blues, tango, classical, and flamenco
Activity notes on each piece
Ensemble warm-up ideas
Photocopiable pages for students
Promotes improvisation and creativity, and introduces techniques like tambora and harmonics
Song List:
Richmond Rag
The Old Galleon
Once a Man Fell in a Well (German trad.)
Cafe Bonito
Ah! Poor Bird (Trad.)
Rest Awhile
Acapulco Beach
Mood Swings
Steppes
Allegretto (F. Sor,adap.)
Take Twelve
Caprice (L. Legnani, adap.)
Legend of the Lake
March of the Phantoms
Hurdy Gurdy
Sunshade
Freight Train
Land's End
Pueblo Blanco
Promenade
Impro Blues
Viva la Musica (Praetorius)
Sangria
Llama Trail
A Round Dance
Tintagel Castle
Tiara Waltz
Waltzing Jacques (French trad., adap.)
Summer Tango
BucksBlues
Lazy Bones
Round Up
Star Gazing
Ripples
There are currently no questions for this product.
There are currently no reviews for this product. Be the first to write one!