Editions A Coeur Joie
C(h)AN(t)ONS - 20 canons a croquer - Anger - SSA/SAB
---

Additional Photos: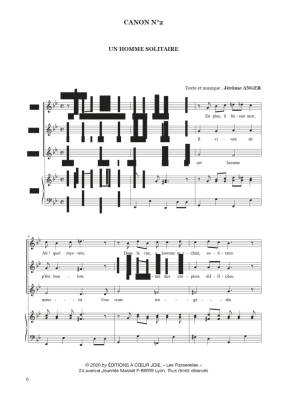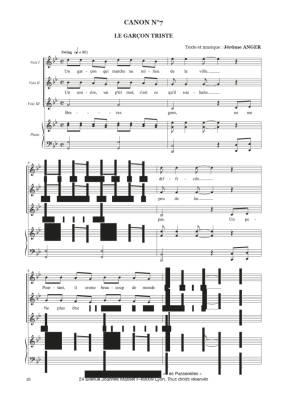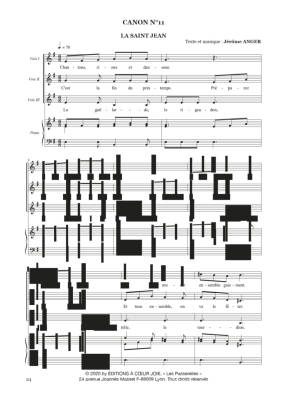 Composer: Jerome Anger
Format: Book
Language: French
Voicing: SSA/SAB with piano accompaniment
Sink your teeth into some real canons!
Contents:
Canon no1 - Vive le jazz
Canon no2 - Un homme solitaire
Canon no3 - Chantons Noel !
Canon no4 - Le blues de la paresse
Canon no5 - La route des vacances
Canon no6 - Chanter en choeur
Canon no7 - Le garcon triste
Canon no8 - Le carnaval de Rio
Canon no9 - Le p'tit homme
Canon no10 - Les fantomes de la nuit
Canon no11 - La Saint Jean
Canon no12 - Chanson ecossaise
Canon no13 - Le spectacle est termine
Canon no14 - Venez chanter
Canon no15 - Dans mon jardin
Canon no16 - La vie est belle
Canon no17 - Des le printemps
Canon no18 - La balade de Noel
Canon no19 - Les chevaux de bois
Canon no20 - J'aime le jazz
There are currently no questions for this product.
There are currently no reviews for this product. Be the first to write one!