Editions A Coeur Joie
Noels - Traditional/Fromy - SAB
---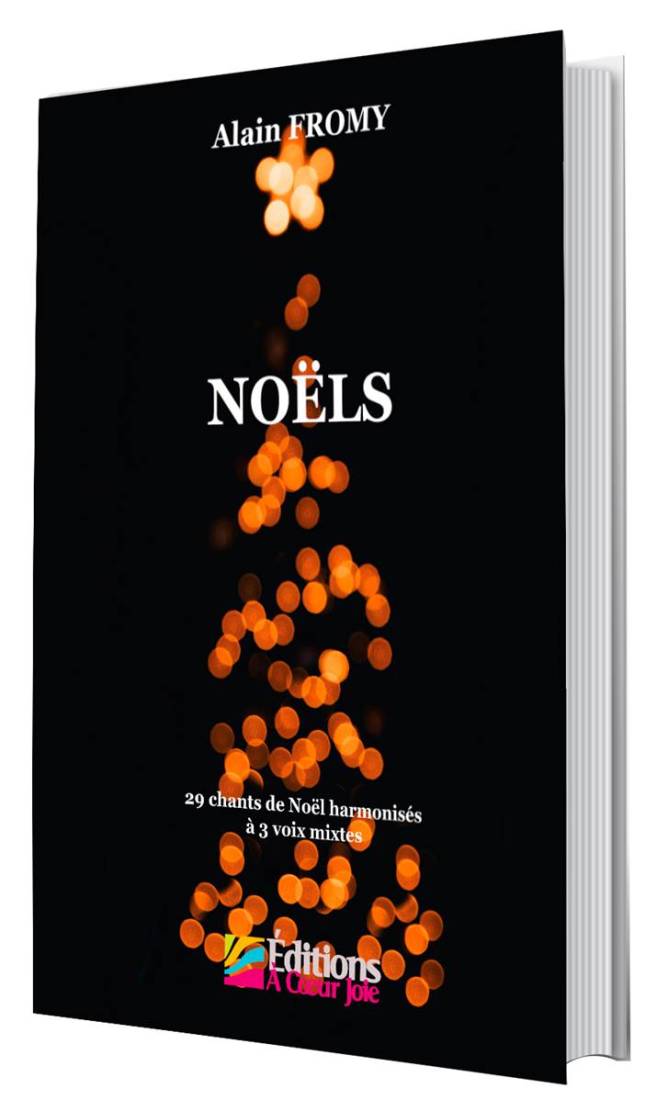 Additional Photos: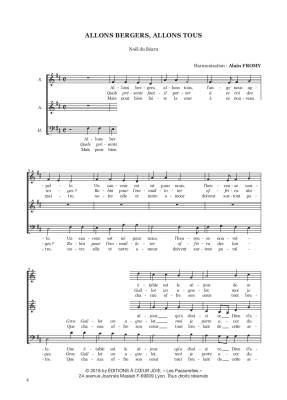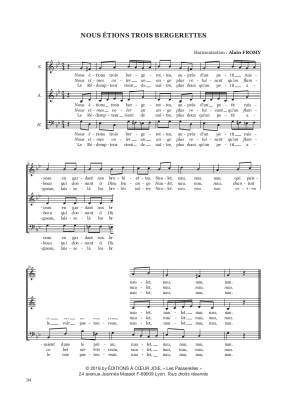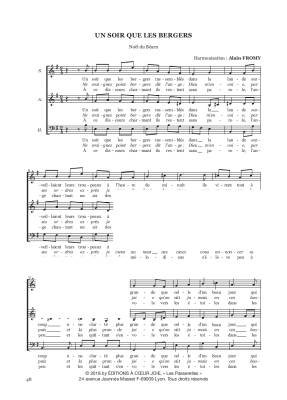 Music: Traditional
Arranger: Alain Fromy
Format: Book
Language: French
Voicing: SAB a cappella
This collection of Christmas carols from different regions of France is full of unfamiliar little gems.
Contents:
Allons bergers, allons tous (Noel du Bearn)
Allons ma voisine (Noel de Bretagne)
Bergers, j'ai ouy la nouvelle (Noel de Normandie)
C'est le jour de la Noel (Noel d'Auvergne)
C'estot la veille don Noe (Noel des Ardennes)
Cette nuit est ne Noel (Noel de Gascogne)
D'ou viens-tu donc berger ?
D'ou viens-tu donc bergere ? (Noel du Poitou)
Dans notre village
Eh ! Mon Dieu, la belle chose (Noel de Bourgogne)
Faisons rejouissance (Noel de France-Comte)
Grand Dieu ! Que de merveilles (Noel Angevin)
Hola ! Le Messie vient de naitre
Jesus nait dans la creche (Noel de Suisse-Romande)
L'enfant dort, ne faut point de bruit (Noel du Bearn)
Levez-vous, chretiens (Noel de Correze)
Minuit sonne au clocher blanc (Noel de Bresse)
Noel Bressan (Noel de Bresse)
Nous etions trois bergerettes (Noel du XVIeme siecle)
On entend partout carillon (Noel du Berry)
Ou s'en vont ces gais bergers (Noel de Bourgogne)
Ou t'en vas-tu donc si vite ? (Noel de l'Auxois)
Pe trouz war an douar (Noel vannetais)
Promptement levez-vous mon voisin (Noel du Poitou)
Saint Joseph qui lessive (Noel du Roussillon)
Saint Joseph avec Marie (Noel du Languedoc)
Silence ciel ! (Noel de Haute-Normandie)
Un soir que les bergers (Noel du Barn)
Venez, bergers et bergeres (Noel du XVIIIeme siecle)
There are currently no questions for this product.
There are currently no reviews for this product. Be the first to write one!