Gordon Stobbe
Of Course You Can Play the Fiddle, a beginner's guide - Stobbe - Book/CD
---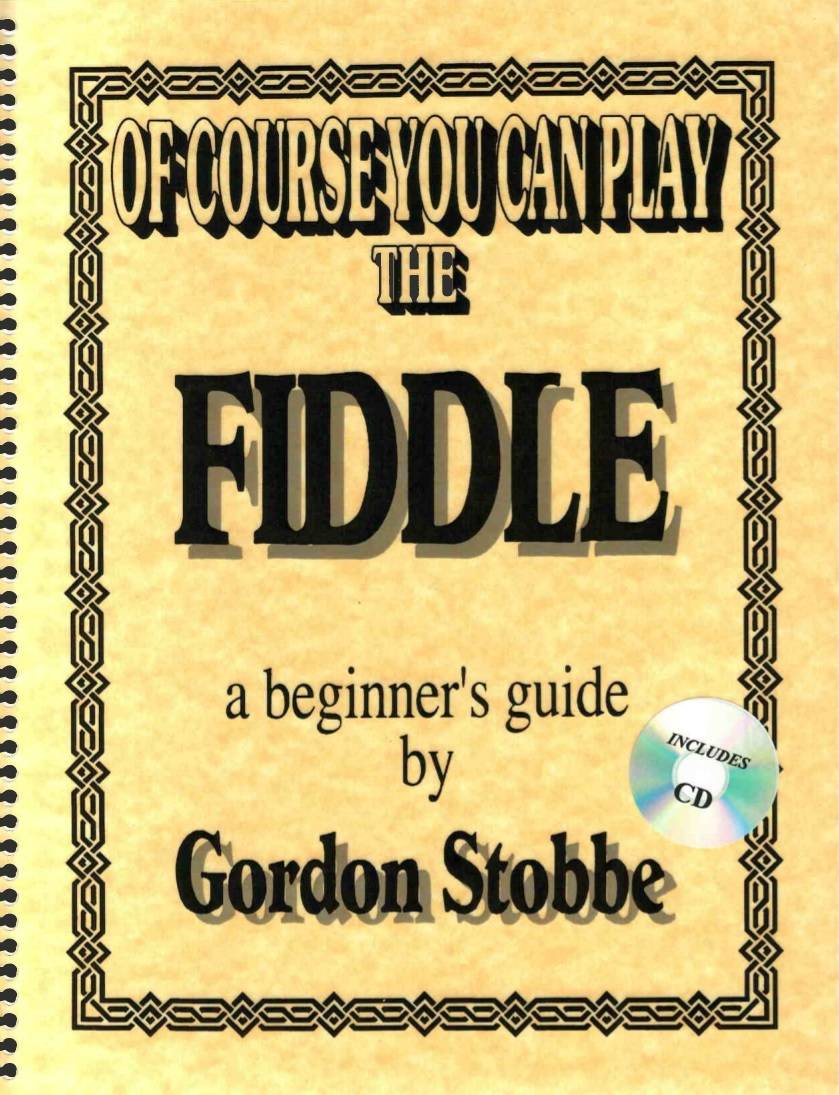 Additional Photos: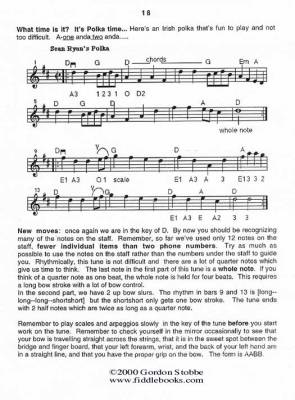 Author: Gordon Stobbe
Format: Book with CD
Instrumentation: Fiddle
Introducing the basics of fiddling through the in-depth study of twelve tunes (jigs, hornpipes, reels, and waltzes). Proper hand positions, finger charts for scales and arpeggios, reading exercises, and bowing techniques are included.
The CD, with fiddle in the left channel and guitar in the right channel, contains tuning, scales and arpeggios, all tunes played at both half and full speed with guitar accompaniment.
Contents:
About this book
About the CD
CD contents
Right hand
Left hand
Music basics
Written basics
Practice habits
Physical warm-up
'G' Scale and arpeggio
Bow direction
'D' Scale and arpeggio
'A' Scale and arpeggio
McNab's Hornpipe --Part2
McNab's Hornpipe --Part1
Year of Jubilo
Flop-eared Mule
Sean Ryan's Polka
Waltz Quadrille
Uncle Jimmy's Jig
Arpeggio Jig
Westfalia Waltz
The Girl I Left Behind Me
Devil's Dream
Harvest Home Hornpipe
High Road to Linton
Appendix 1 -- Tuning, Timing, Tapes, Accompaniment
Appendix 2 -- Music Reading Exercises
Appendix 3 -- Accents
There are currently no questions for this product.
There are currently no reviews for this product. Be the first to write one!