Gordon Stobbe
Of Course You Can Play the Fiddle, Book 2 - Stobbe - Book/CD
---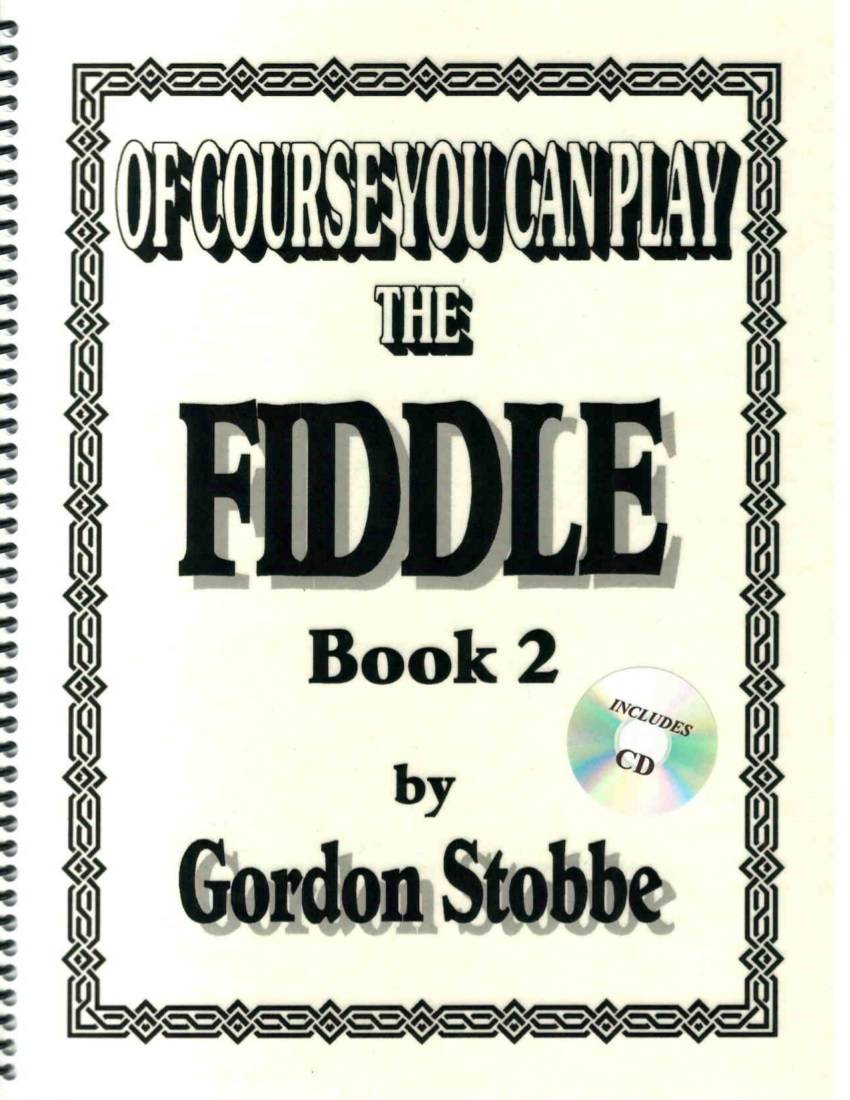 Additional Photos:
Author: Gordon Stobbe
Format: Book with CD
Instrumentation: Fiddle
This is the second book in the "Of Course You Can..." series for beginning to intermediate students of the fiddle. This book features an in-depth study of 20 fiddle tunes in 5 keys. Tunes include waltzes, jigs, reels, polkas, rags, a hornpipe and a strathspey. Each tune comes with its own page of exercises covering scale, arpeggio, bowing and rhythmic aspects of the tune. Also included are scale and arpeggio diagrams for all keys featured in the book as well as a discussion of accents in fiddle music.
The 70 minute CD, with fiddle in the left channel and guitar in the right channel, includes all exercises, all tunes played slowly, and all tunes played at speed.
Contents:
Exercises and Tunes

Black Velvet Waltz
Mason's Apron
Country Waltz
Old Man and Old Woman
Dennis Murphy's Polka
Pelican Reel
Fox Trot Rag
Redwing
Galway Hornpipe
River John Sunset Waltz
Gigue des Capuchons
St.Anne's Reel
Gigue des Sucres
Seven Step
Ingonish Jig
Sherbrooke Reel
Iron Man Strathspey
Stone's Rag
Log Driver's Waltz
Traveller's Jig

Other Stuff

Accents
Key signatures
Bowing basics
Relative keys
CD contents
Scales and arpeggios
There are currently no questions for this product.
There are currently no reviews for this product. Be the first to write one!