Power-All
ECO-Dapter System Deluxe Kit
---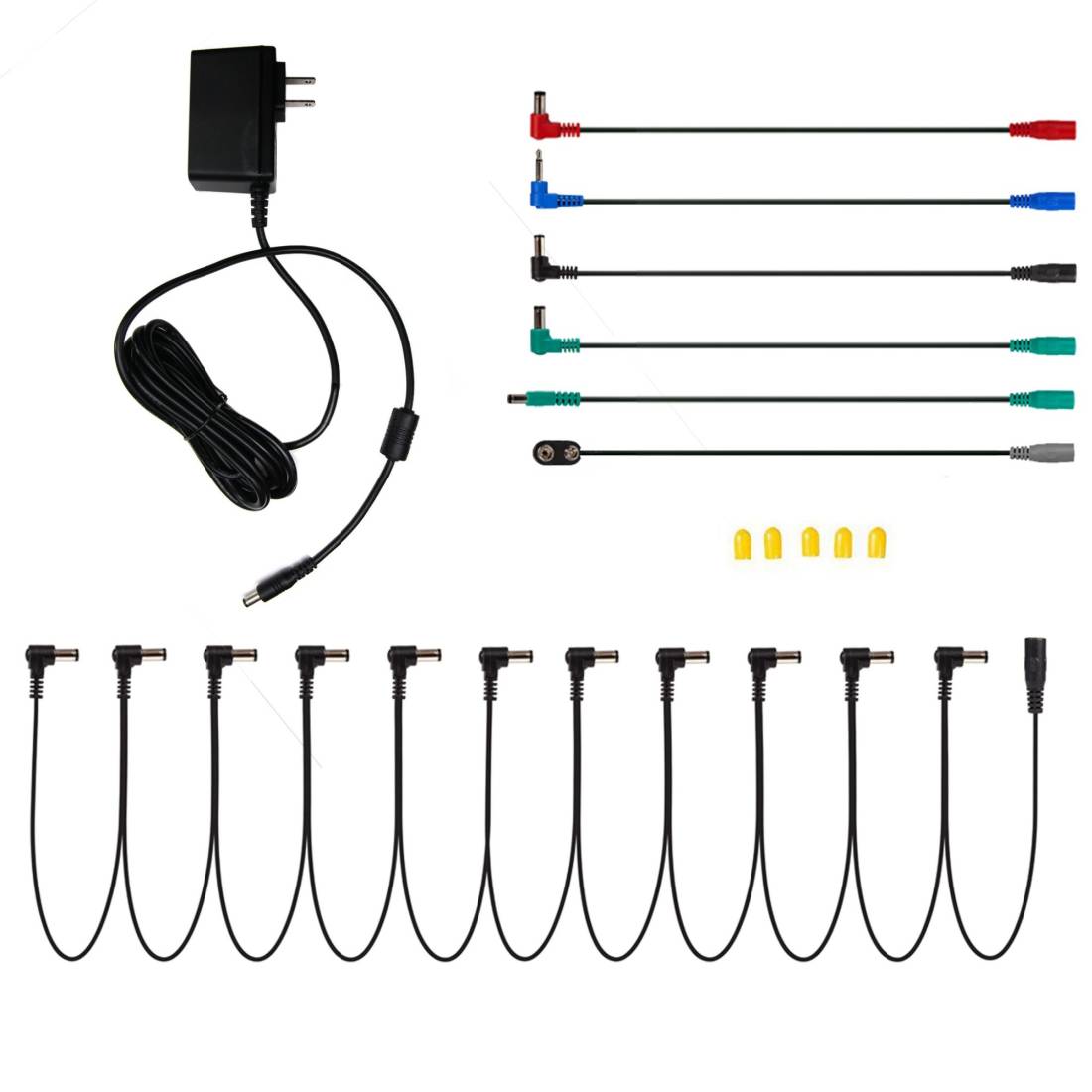 Additional Photos: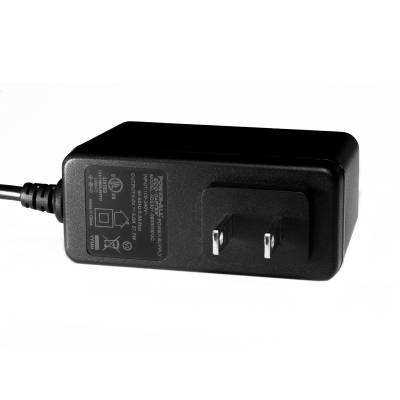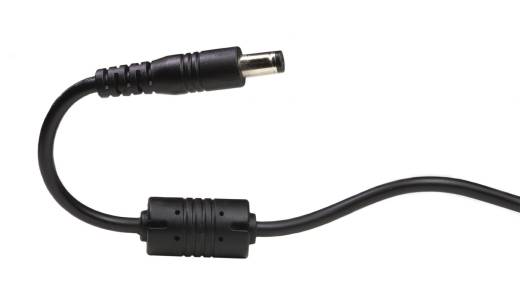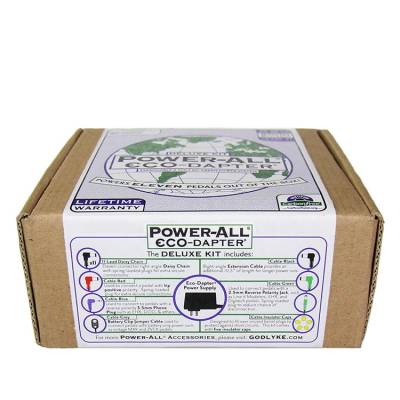 World's First CarbonFree® Power Supply for effect pedals!
The ECO-Dapter®'s carbon footprint is neutralized through the purchase of carbon offsets. In addition to environmentally friendly operation, the ECO-Dapter® provides ultra-quiet, reliable, high-current power to your effects so they can operate at their peak performance levels.

Connect the ECO-Dapter® directly to your favourite pedal, or purchase optional Power-All® daisy chain & jumper cables to power your entire pedalboard from a single ECO-Dapter® power supply!

Eco-Dapter Features
• 9 VDC, 2000 mA regulated power supply
• Meets DOE Level VI energy efficiency standard
• Carries CarbonFund.org Carbonfree® certification
• Ultra-low noise floor for silent operation
• Environmentally-friendly, Recycled/Recyclable packaging
• LIFETIME WARRANTY never buy another power supply!
• Powers all your 9 VDC pedals from a single supply
• Space-saving profile takes up only one outlet space
• Special low-noise circuitry reduces ripple current and hum
• Ferrite-core filter module on power output cable reduces noise and hum
• Powers 9 VDC effects from any electrical outlet in the world (100-240VAC)
• 10-foot, 24-gauge power cable eliminates need for an extension cord

The DELUXE KIT contains:
(1) ECO-Dapter® 9VDC, 2000mA regulated power supply
(1) Cable-11/R eleven-connector right-angle Daisy Chain with Lo-Pro™ spring-loaded jacks for extra secure connections - no more losing power mid-solo!
(1) Cable-Black right-angle Extension Cable provides an additional 10.5" of length for longer power runs, over-sized pedals or hard-to-reach power jacks.
(1) Cable-Blue/R right-angle 3.5 mm Phone Plug Jumper Cable for use with EH and other vintage pedals.
(1) Cable-Green Line-6 Jumper Cable with spring loaded jack for use with Line 6 Modelers and other pedals requiring a 2.5 mm internal diameter jack.
(1) Cable-Green/R right-angle Line-6 Jumper Cable - same as above with right-angle male barrel plug.
(1) Cable-Grey Battery Clip Jumper Cable for pedals with no AC input.
(1) Cable-Red/Right-angle Reverse Polarity Jumper Cable with spring-loaded jack for powering tip positive pedals.
(1) Cable-Red/R right-angle Reverse Polarity jumper cable with spring-loaded jack for powering tip positive pedals.
(5) Cable Cap insulator sheaths to cover power leads when not in use.

All Power-All Cables utilize their own Lo-Pro™ Plug design which offers the smallest plug dimensions possible in order to save space on your pedalboard and to make connection to your pedals quick, easy and efficient.

There are currently no questions for this product.

There are currently no reviews for this product. Be the first to write one!