Hal Leonard
Kids' Songs for Ukulele - Ukulele - Book
---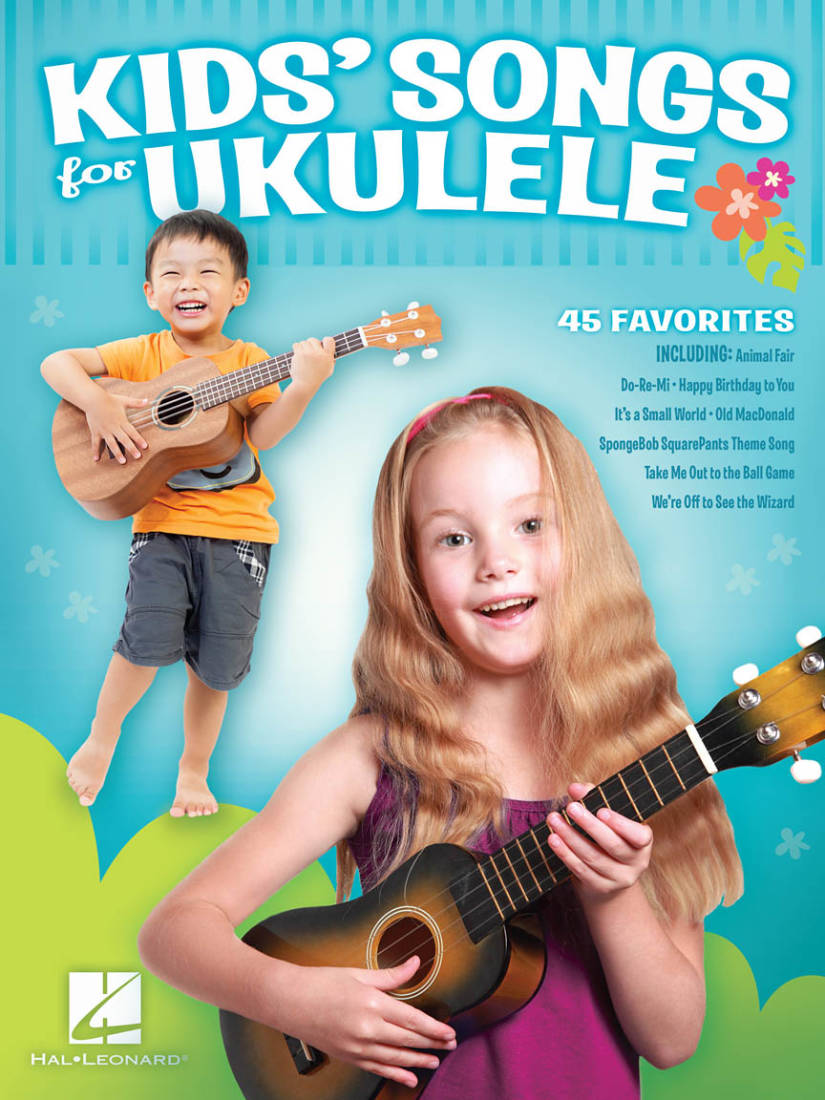 Additional Photos: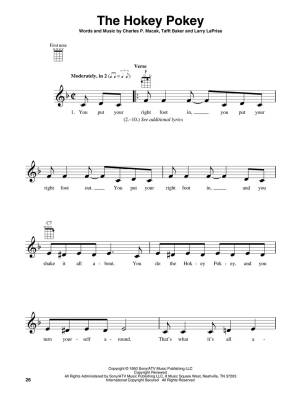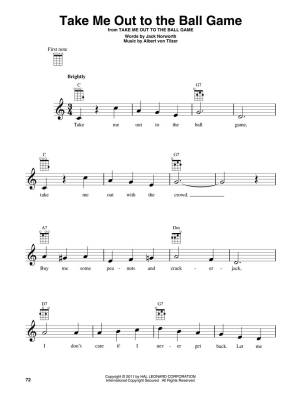 Composers: Various
Format: Softcover
Instrumentation: Ukulele
The ukulele is the perfect instrument for kids looking to play a fretted instrument, and the songs in this collection will be right up their alley! Includes 45 songs.
Song List:
Animal Fair
"C" Is For Cookie
The Candy Man
Ding-Dong! The Witch Is Dead
Do-Re-Mi
Elmo's Song
For He's A Jolly Good Fellow
Getting To Know You
Happy Birthday To You
Heart And Soul
Heigh-Ho
Hi-Lili, Hi-Lo
The Hokey Pokey
Home On The Range
How Much Is That Doggie In The Window
I Whistle A Happy Tune
I've Been Working On The Railroad
If I Only Had A Brain
It's A Small World
The Marvelous Toy
Mickey Mouse March
My Favorite Things
Oh! Susanna
Old MacDonald
On Top Of Spaghetti
Over The Rainbow
Peter Cottontail
Pop Goes The Weasel
Puff The Magic Dragon
The Rainbow Connection
Sesame Street Theme
She'll Be Comin' 'Round The Mountain
Sing
Splish Splash
SpongeBob SquarePants Theme Song
Supercalifragilisticexpialidocious
Take Me Out To The Ball Game
This Land Is Your Land
Tomorrow
We're Off To See The Wizard
When I Grow Too Old To Dream
Whistle While You Work
Yankee Doodle
Yellow Submarine
Zip-A-Dee-Doo-Dah
There are currently no reviews for this product. Be the first to write one!