Mel Bay
Playford for Mandolin: 121 Tunes from the Playford Dancing Masters - Goodin - Mandolin TAB - Book
SKU: #

504873
|
Model: #

30538
|





Product Reviews

0 Reviews
Write a Review
---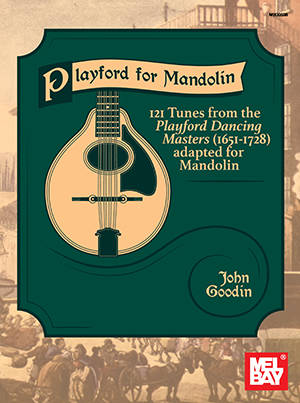 Additional Photos: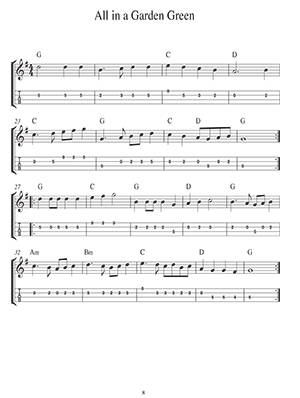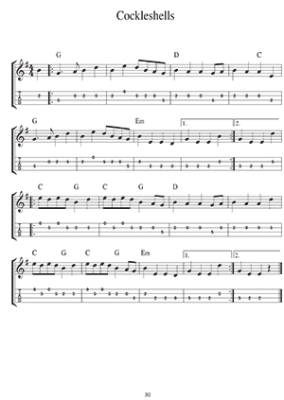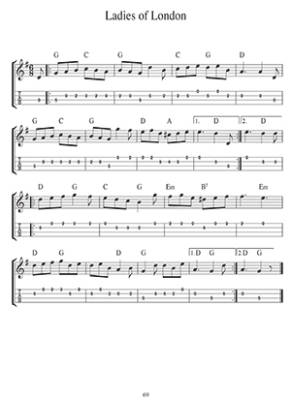 Arranger: John Goodin
Format: Book
Instrumentation: Mandolin TAB
Level: Intermediate
From 1651 to 1728 John Playford, his son Henry, and John Young published multiple editions of the Dancing Master-collections of dance instructions and musical accompaniment. Over 500 distinct tunes were printed in these volumes and they give us one of the best pictures of English popular dance music in the 17th and early 18th centuries. This book presents 121 of these tunes adapted for the mandolin -- all are written in standard notation and tablature, with chord symbols. Several pieces have been transposed into more mandolin-friendly keys. Suitable for use in teaching and performance, many of these tunes are still played by musicians today both for pleasure and dance accompaniment.
Song List:
Alchurch
All in a Garden Green
Amaryllis
Apley House
Argiers
Bartholomew Fair
Bellamira
Bishop of Bangor's Jig
Black and Grey
Blackheath
Boatman
Bonny Dundee
Bonny Grey-Ey'd Morn
Bouzer Castle
Bury Fair
Buskin
Captain's Maggott
Chelsea Reach
Cherry Garden
Chestnut
Childgrove
Christchurch Bells
Christmas Cheer
Cockleshells
Coronation Day
Count Tallard
Country Farmer
Coxes Dance
Cuckolds All in a Row
Daphne
Dragoon's March
Drive the Cold Winter Away
Duke of Gloucester's March
Duke of Grafton's March
Duke of York's March
Dull Sir John
Easter Eve
Easter Tuesday
Ely Court
Epping Forest
Figure Dance
Fine Companion
Freeman's Dance
French Ambassador
Frolic
From Aberdeen
Fy, Nay, Prithee John
Glory of the Sun
Goddesses
Greensleeves and Pudding Pies
Greenwich Park
Grenadiers' March
Haphazard
Happy Marriage
Hayn's Jig
Heart's Ease
Hyde Park
Italian Rant
Jack's Farewell
Jack's Maggot
Jamaica
Ladies' Maggot
Ladies of London
Lady Day
Lady Frances Nevill's Delight
Last New Vagaries
Lilli Burlero
Lord Phoppinton
Lull Me Beyond Thee
Mad Dick
Maiden Lane
Maid's Morris
Mardike
More the Merrier
Moulson's Jig
Mount Hills
Mr. Lane's Maggot
Mug-House
Never Love Thee More
New Bouree
New Metar
New New Exchange
New Rigaudon
Newcastle
Nottingham Castle
Old Noll's Jig
On the Cold Ground
Ormond House
Parson's Farewell
Pell-Mell
Porter's Dream
Portsmouth
Prince George
Prince George's March
Prince Rupert's March
Princess
Putney Ferry
Quaker's Grace
Queen's Birthday
Rummer
Shepherd's Daughter
Siege of Buda
Solomon's Jig
St. Catherine
St. Martins
St. Martin's Lane
Stanes Morris
Strawberries and Cream
Sweet Kate
Sweet William
Thomas You Cannot
Twelfth Eve
Tythe Pig
Under and Over
Wallingford House
Waltham Abbey
Well Hall
Westmorland
Whitehall Minuet
Wimbleton House
Wooden Shoes
There are currently no reviews for this product. Be the first to write one!