Skeptical Guitarist
Ukulele From Scratch - Emery - Ukulele - Book/Audio Online
SKU: #

381104
|
Model: #

SGP-013
|





Product Reviews

0 Reviews
Write a Review
---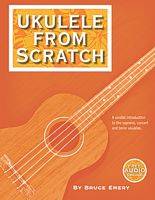 Additional Photos: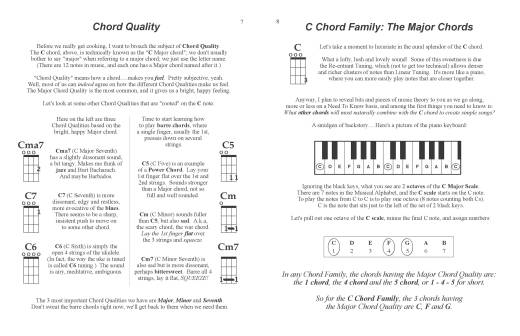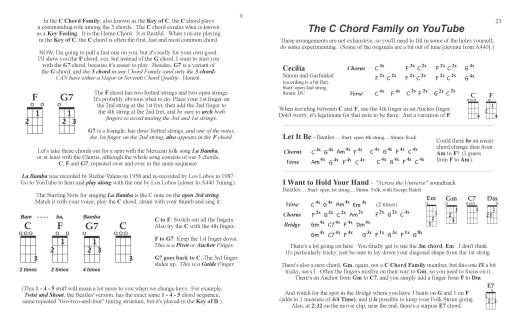 Author: Bruce Emery
Format: Book with Audio Online
Instrumentation: Ukulele

What every beginner needs to know to get up and playing as soon as possible, plus somewhere to go after that. Learn how to tune your uke and to strum some simple chords from our favourite Chord Families: C, G, F, D and A. Plenty of familiar song examples, as well as referrals to classic songs on You Tube. Once you've exhausted all the play-along songbooks and web sites that are available, this book will lead you into the realm of Comprehension.

There is fingerpicking (including Travis-picking), Twelve Bar blues, cool chords around the neck, some useful scales and an explanation of the Minor Keys. There's no need to read music, and there is just enough music theory to help make you a better player, including the demystification of the Circle of Fifths.

Table of Contents
Introduction
Here We Go
Tuning the Ukulele
The C Chord
Chord Qualities

C Chord Family: Major Chords
Strumming
Songs in the Key of C
Beyond the 1 - 4 - 5 Chords
C Chord Family on YouTube
C Chords Up the Neck
F Chords Up the Neck
G and G7 Chords Up the Neck
Songs Up the Neck in C

G Chord Family
Songs in the Key of G
G Chord Family on YouTube
More Chords Up the Neck
Difference between Keys of C and G
C Major Scale on the Uke
G and D Major Scales

D Chord Family
Songs in the Key of D
D Chord Family on YouTube

A Chord Family
Songs in the Key of A
A Chord Family on YouTube

F Chord Family
Songs in the Key of F
F Chord Family on YouTube

Patriotic Interlude (America)
Quiz Time for the Chord Families
Our 5 Chord Families
More Playing Up the Neck
You Are My Sunshine
Amazing Grace
Sloop John B.
Morning Has Broken

Circle of Fifths
BEADGC
BEADGCF
The Rhythm Changes
Yuletide Backcycling in C and G
Four Chords on YouTube

Fingerpicking
Arpeggios in 4/4 Time
Arpeggios in 3/4 Time
Arpeggios in 6/8 Time

Travis-picking
You Are My Sunshine
Five Foot Two
Pinch Pattern
Dust in the Wind
Fingerstyle Odds and Ends

Chord Qualities
Major 7th and Minor 7th
Ninth and Rhythm Changes
Sus2 and Sus4
6th and Diminished 7th
America in Two Keys
Power-Sus2 Progressions
Random Chord Progressions

Chord-Melody Style
Amazing Grace
Auld Lang Syne
Jingle Bells
Minor Keys

Intro to 12-Bar Blues
Key of A
Playing Blues Lead in A
Blues in the Keys of E and C

C-A-G-F-D: 5 Chord Shapes
Major and 7th Chords Around the Neck
Minor Chords Around the Neck

Ukulele Chord Chart
Aloha hoa'aloha!
Press play to listen:
Press play to listen:
Press play to listen:
There are currently no reviews for this product. Be the first to write one!