Mayfair Music
Fur Elise (Regal Edition, Easy) - Beethoven - Piano - Sheet Music
---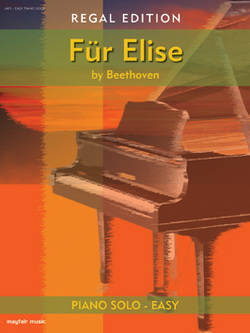 Composer: Ludwig van Beethoven
Format: Sheet Music
Instrumentation: Piano
Level: Easy

Fur Elise was written by Beethoven in 1810. It is a short Album Leaf written as a miniature rondo with two episodes. The work was dedicated to Therese Malfatti, the niece of Beethoven's physician, and the daughter of Jakob von Malfatti. It has even been suggested that Beethoven proposed marriage to Therese but she refused. Fur Elise is probably the most played piano work ever written by Beethoven.
There are currently no questions for this product.
There are currently no reviews for this product. Be the first to write one!