Progress Press
Twenty-Four Technical Studes for the Flute, Opus 63 - Anderson/Peck - Flute - Book
---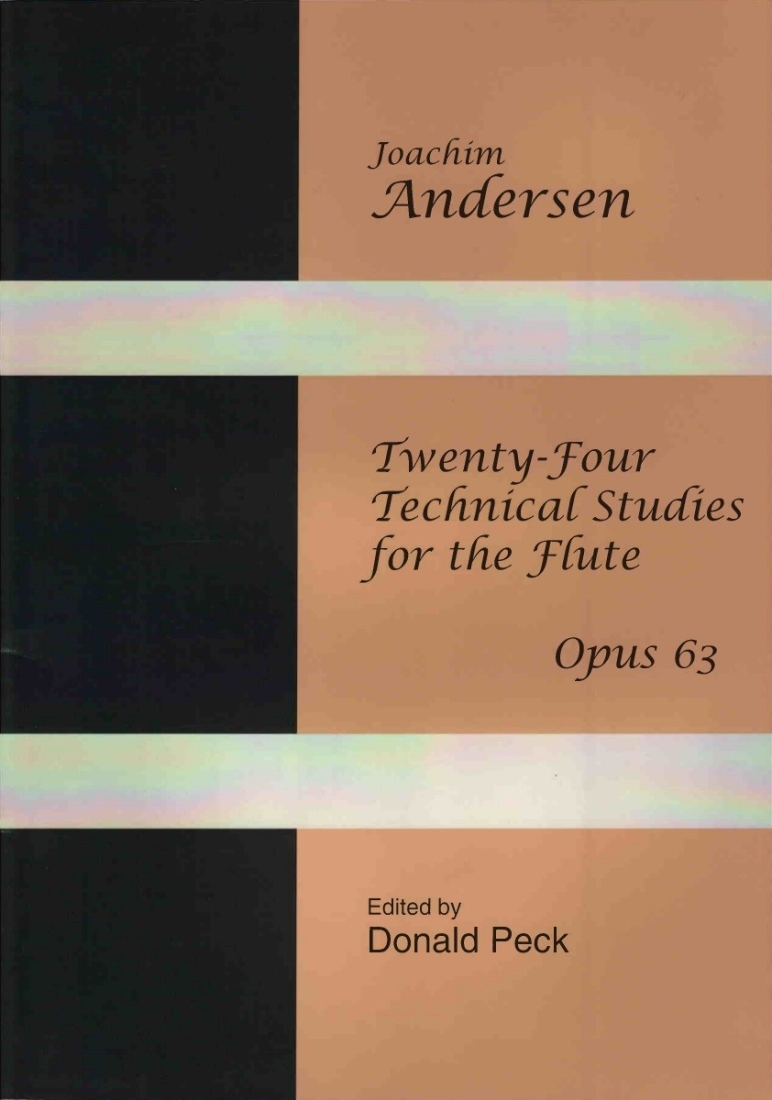 Additional Photos: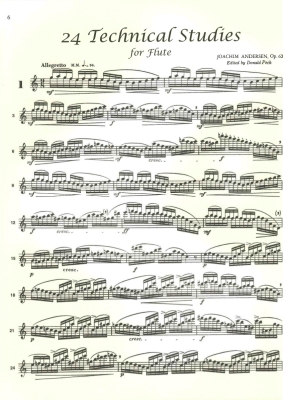 Composer: Joachim Anderson
Edited by Donald Peck
Format: Book
Instrumentation: Flute

Any flautist who is serious about the study of the flute will have at some point encountered the etudes by Joachim Andersen. At the early stages of study, these etudes can feel overwhelming and perhaps beyond the grasp of a young flautist. Part of the obstacle with these etudes is that the student often fails to understand the musical, or expressive, value of these works. While the young student will approach these etudes as technical studies, a more mature flautist will often return to these studies with a deeper appreciation of them as masterpieces of musical expression, and will occasionally even program Andersen Etudes as recital pieces.

Donald Peck, Principal Flautist of the Chicago Symphony Orchestra for 42 years, has edited three opus numbers of Andersen Etudes - Nos. 30, 33, and 63 - and has provided comments in the introduction which will assist the flautist in achieving a better understanding of the artistic value of the etudes as he or she is learning them for the first time. A better understanding of the music will in most cases assist in one's grasp of the technique.
There are currently no reviews for this product. Be the first to write one!