Debra Wanless Music
Creative Teaching: Demystifying Modes - Wanless - Theory - Book
---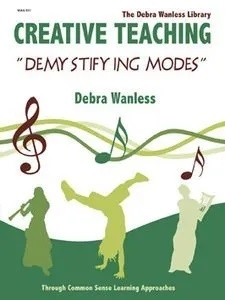 Additional Photos: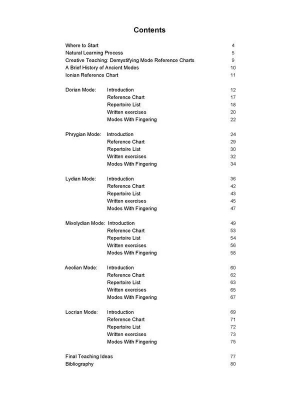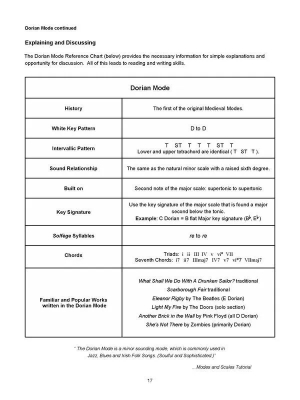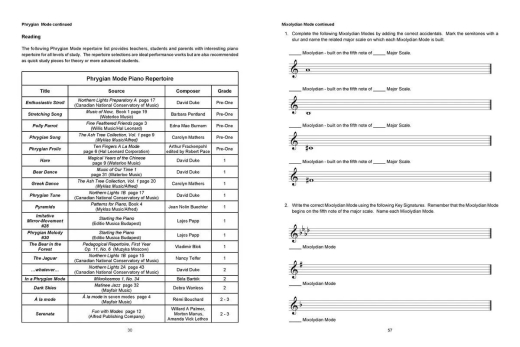 Creative Teaching - Demystifying Modes Through Common Sense Approaches

Author: Debra Wanless
Format: Book
Subject: Theory

Creative Teaching - Demystifying Modes Through Common Sense Approaches is another text written by Debra Wanless. This text provides students and teachers with a easy-to-use and understand approach to modal studies.

Debra has once again created a text that provides common sense study approaches -- embracing all learning styles, the natural order of learning, theoretical approaches through sound and relationships to other known scales. Also included in Creative Teaching Demystifying Modes are reproducible written exercise sheets and keyboard references with fingering suggestions. Each mode is introduced through simple but sound pedagogical approaches and ideas. Also included are overviews of all aspects of modes and extensive keyboard repertoire listings for a wide range of levels.

Creative Teaching Demystifying Modes is the text everyone -- teachers, students and performers -- has been waiting to take the confusion out of modal studies while having some fun with them.

"Gifted Canadian pedagogue and composer, Debra Wanless' insightful book about modes, belongs in music studios everywhere. Debra's logical approach to modes recognizes the various types of learning styles and incorporates teaching methods to match the needs of different students. The explanations are clear and concise, the suggested written exercises are valuable tools and the recommended repertoire lists are an incredible resource for students and teachers alike." - Ann Aurora (Aury) Murray HBA, AMus, Paed, RMT (Ontario, Canada)
There are currently no reviews for this product. Be the first to write one!