Alfred Publishing
A Perfect 10, Book 3 - Bober - Piano - Book
---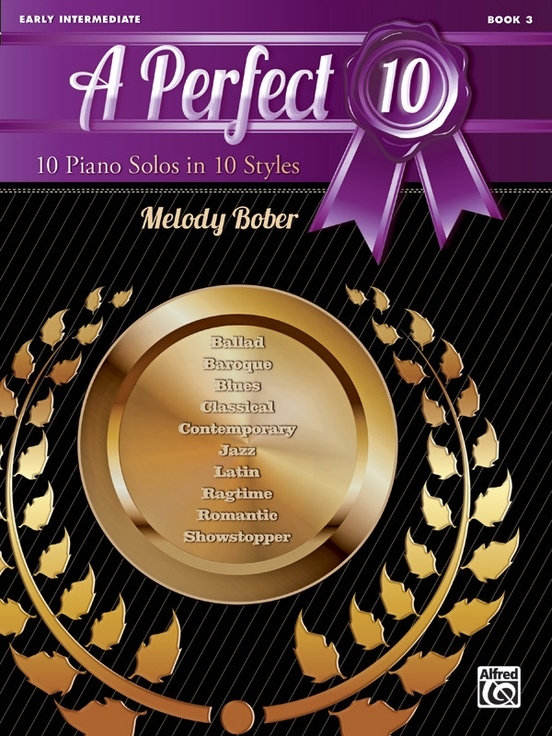 Additional Photos: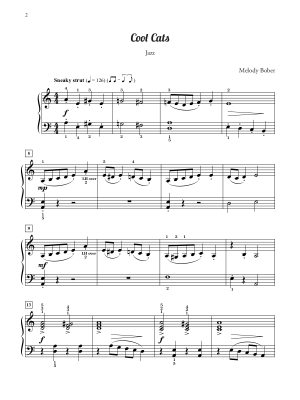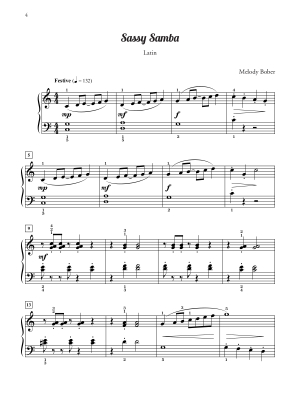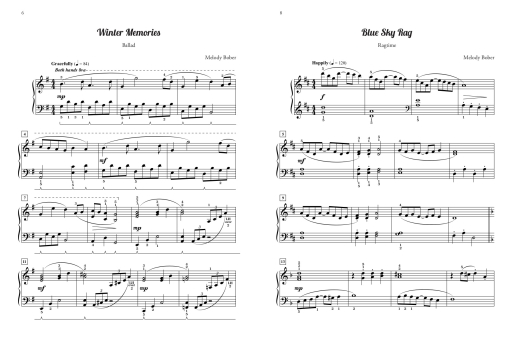 10 Piano Solos in 10 Styles
Composer: Melody Bober
Format: Book
Instrumentation: Piano
Level: Early Intermediate
A Perfect 10, Book 3
, is a collection of piano solos designed to promote musical excellence for the early intermediate-level pianist. Melody has chosen a favourite teaching piece from the four stylistic periods---Baroque, Classical, Romantic, and Contemporary---and written six original pieces in Jazz, Blues, Ragtime, Latin, Ballad, and Showstopper styles. These 10 solos provide students with technical challenges as well as expressive opportunities for musical growth in mood, rhythm, melody, harmony, form, articulation, and dynamics. Students do not have to be an Olympic hopeful to achieve a perfect "10," but they might feel like one as they practice and perform these selections! "Cool Cats" and "Winter Memories" are Federation Festivals 2016-2020 selections.
Song List:
Arabesque
Blue Sky Rag
Cool Cats
Minuet in D Minor
Sassy Samba
Snake Charmer Blues
Sonatina in C Major
Spring Storm
The Village Maidens
Winter Memories
There are currently no questions for this product.
There are currently no reviews for this product. Be the first to write one!