C.A.Seydel Sohne
GECKO Harmonica Holder
---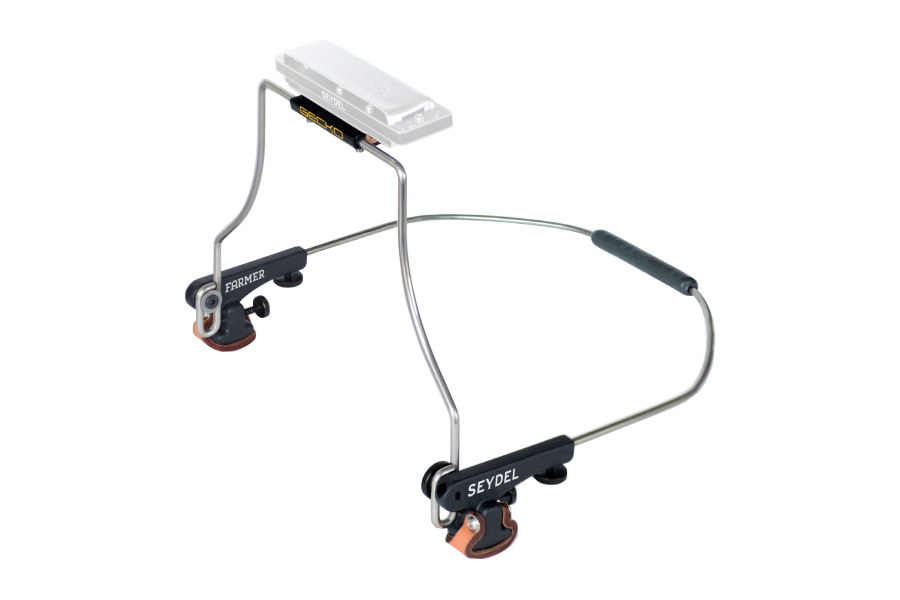 Additional Photos: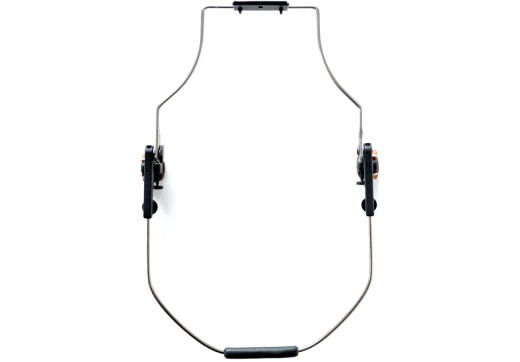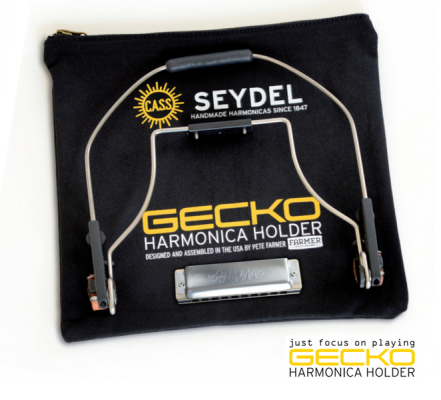 Product Videos :
YouTube Video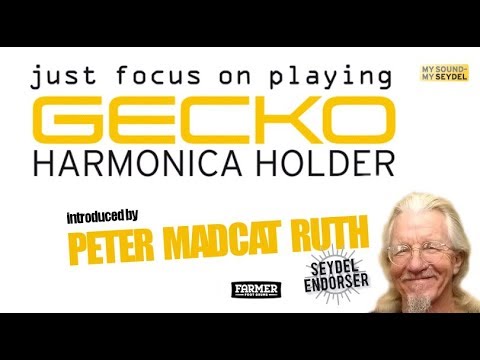 or from
$18
CDN/mo
The GECKO harmonica holder comes with a practical magnetic mount, quick-drop functionality and all possible adjustment options - developed for stress-free playing - a must-have for all harmonica loving guitar players.

Features
• Strong neodymium magnet holder allows safe fitting of the instrument, magnetic force higher than 4 kg
• Quick fitting/swapping of the instrument with one hand only
• Simple and induvial adjustment of the cradle angle at the mouth
• Specially designed hinge with "Memory-Lock" and "Quick-Drop" functionality
• Angle-fine adjustment allows the exact setting of the joint angle
• Lock screw can be used optionally to stabilize the joint
• Chest pad made of genuine leather: for a slip resistant support on the player's chest
• Soft cushion neck pad
• Transport canvas bag with zipper
Youtube video product demo
There are currently no questions for this product.
3.239.59.31
CCBot/2.0 (https://commoncrawl.org/faq/)
Mixed Experience
0 of 0 customers found this review helpful
Product Experience
I own it
Closest Store
Sydney, Nova Scotia
I bought the pricey Seydel Gecko Harmonica Holder a few days ago. My experience using it has been mixed. The good: I have a collection of older Hohner Blues Harps. These harps have almost flat, slightly convex, sides. The Gecko holder has a rectangular, flat, strong magnet. It holds these harps very well. It also works well with my Hohner Special 20. The bad: I have a couple of fairly new, shiny Suzuki Harpmasters. The sides of these harps are shaped inwards, concave so to speak. Unfortunately, the Gecko flat magnet cannot hold these harps properly because the cavities of the sides are too pronounced. As a result, these harps cannot be played because they wiggle around. The magnet is not capable to hold the Suzukis solidly in place, even by changing its cradle angle per Gecko manual. A second annoyance is that the magnet scratches the shiny surfaces of the Suzuki harps when mounted and then taken off the magnet again. These scratches cannot be polished out. The harps are damaged visually for good. I decided to keep the Gecko holder nevertheless because it works well with my older Hohner harps (don't care about additional scratches with these) which I use 95% of the time. For the Suzukis (and also one Hohner Big River Harp shaped like the Suzukis) I have to use my old spring holder I had hoped to retire for good. So, it is a must, in my opinion, to try out the Seydel Gecko holder first with the particular harmonica brand one is using. Otherwise, it could be a big disappointment and potentially failed investment.
Posted by

Peter Birker

on

Aug 29, 2023
I love this holder!
2 of 2 customers found this review helpful
Product Experience
I own it
Closest Store
Surrey, British Columbia
I bought one of these pretty much as soon as they came out, and love it! So many customizable settings, very fast setup and release, and the magnetic holder make it incredibly versatile.\nI actually had to get a set of steel covers for my Summer Session Blues set, as the set I had was the only one they made with plated (and non-magnetic!) brass. Once that was done, everything was as great as I expected it would be!
Posted by

Geoff

on

Sep 22, 2022