Themes & Variations
Holiday Songs for Recorder - Traditional/Gagne - Book/CD
---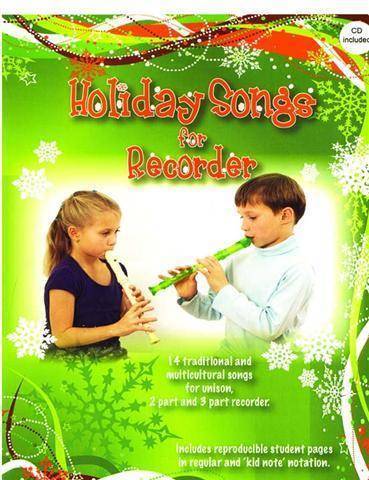 Arranger: Denise Gagne
Format: Book and CD
14 traditional and multicultural songs for unison, 2 part and 3 part soprano recorder. Includes 30 reproducible student pages in regular and "kid note" notation. This is an excellent way for you to incorporate recorders into your Christmas or winter concert. This kit comes with a perf/accomp CD! The accompaniments are recorded 3 times - first with recorder, then at 2 speeds - slow for an easier playalong and faster for your class or choir to sing with.
This collection includes songs at varying difficulty levels. There will be some easy duets that your beginners can play, some intermediate duets for students that are advancing more quickly than the rest of the class, and some more challenging duets for students that need the challenge.
Song List:
Jolly Old St. Nicholas
Jingle Bells
Joy to the World
Silent Night
Joseph Dearest
O Come Little Children
Jesus Our Brother
African Noel
Hanukkah Song
Christmas Chopsticks
Over the River and Through the Woods
Away in a Manger
Good King Wenceslas
We Wish You A Merry Christmas


There are currently no reviews for this product. Be the first to write one!