Debra Wanless Music
A Bluebird's Lullaby - Schneider - Piano Duet (1 Piano, 4 Hands) - Sheet Music
---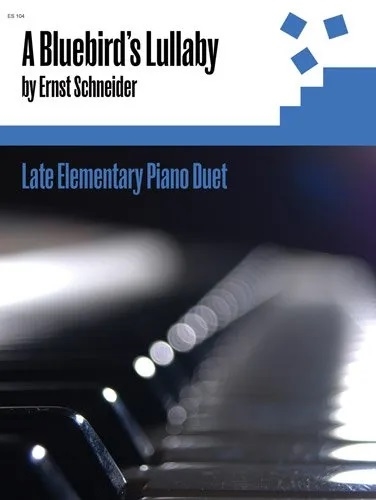 Additional Photos: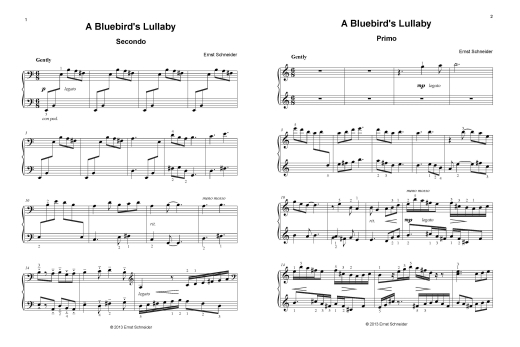 Composer: Ernst Schneider
Format: Sheet Music
Instrumentation: Piano Duet (1 Piano, 4 Hands)
Level: Late Elementary

This beautiful lullaby is the ideal piano duet for late elementary pianists. The primo is slightly more difficult than the secondo - creating the perfect duet for parent-children or siblings. Staggered entry, shared melodies, beautiful harmonies and lilting 6/8 metre combine to create a lovely lullaby.
There are currently no reviews for this product. Be the first to write one!