Debra Wanless Music
A Pair of Pirates - Wanless - Piano Duet (2 Pianos, 4 Hands) - Sheet Music
---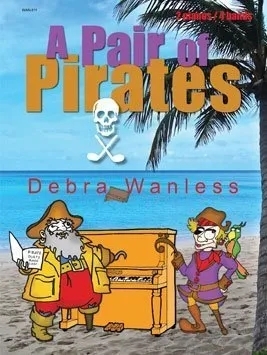 Additional Photos: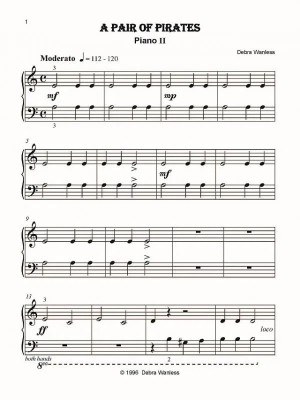 Composer: Debra Wanless
Format: Sheet Music
Instrumentation: Piano Duet (2 Pianos, 4 Hands)
Level: Elementary

A Pair of Pirates is a T-arrgg-rific late elementary piano duo - this duo may be paired with the piano duet. These daring pirates share the melody while playing simple rhythms. The staggered entry creates a user-friendly and appealing ensemble work. Boys will love it!
There are currently no reviews for this product. Be the first to write one!