Themes & Variations
Sing and Play on Special Days - Gagne - Book/CD
---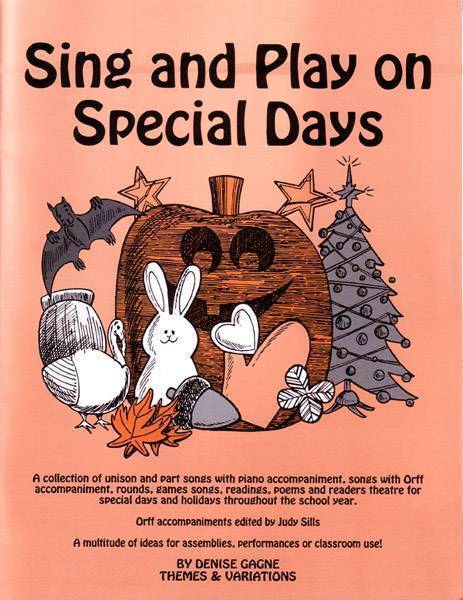 Author: Denise Gagne
Format: Book and CD
This is a versatile collection of 67 singing games, rounds, poems, songs with Orff accompaniments, and unison and 2 part /piano songs for special days in the school year. Whether you are looking for a song to perform at an assembly, or for classroom teaching materials, you will find this book/CD a valuable resource!
Song Categories:
Organizers
Fall
Thanksgiving
Halloween
Remembrance/Memorial Day
Christmas
Hanukkah
New Years
Chinese New Year
Groundhog Day
Valentine's Day
St. Patrick's Day
Earth Day
Mother's Day
Father's Day
Volunteers
Teacher Retirements, Leaving and Graduation
School Song (the school name is left out so you can insert your school's name!)
There are currently no questions for this product.
There are currently no reviews for this product. Be the first to write one!