Themes & Variations
Singing Games Children Love Volume 1 - Gagne - Book/CD
---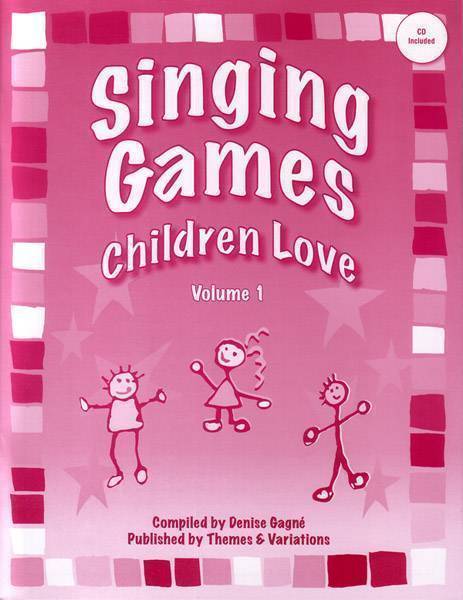 Author: Denise Gagne
Format: Book and CD
60 singing games that children love to sing and play!
Volume 1 includes name games, winding games, guessing games, acting games, choosing games, group chase games, chase games, beat keeping games, hiding games, find a new partner games and cumulative games. Directions are easy to understand.
A valuable resource!
Song Categories Include:
Name Games
Winding Games
Guessing Games
Acting Games
Choosing Games
Group Chase Games
Chase Games
Beat Keeping Games
Hiding Games


There are currently no reviews for this product. Be the first to write one!