Themes & Variations
Recorder Resource Kit 2 - Gagne - Book/CD
---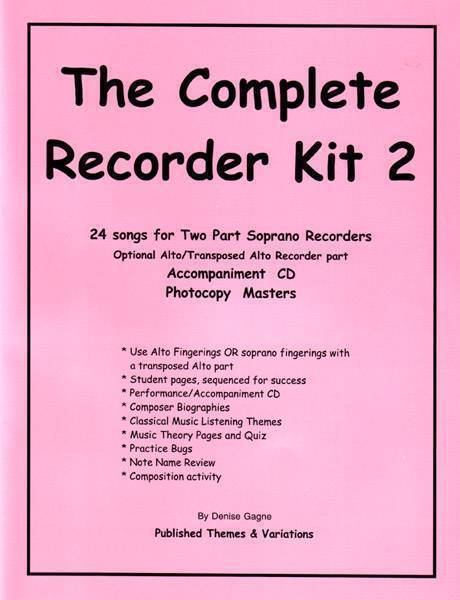 Author: Denise Gagne
Format: Book and CD
Instrumentation: Recorder

Two part arrangements for soprano recorders, or soprano and alto recorders. This sequential resource is intended for second year recorder students, but reviews the notes in the event that you have students in your class that have never played recorder. 75 photocopy pages allow you to use the entire program, or to choose repertoire to supplement your existing music curriculum. Includes regular and kids notes notation.
There are currently no questions for this product.
There are currently no reviews for this product. Be the first to write one!