Themes & Variations
Movement Songs Children Love - Gagne - Book/CD
---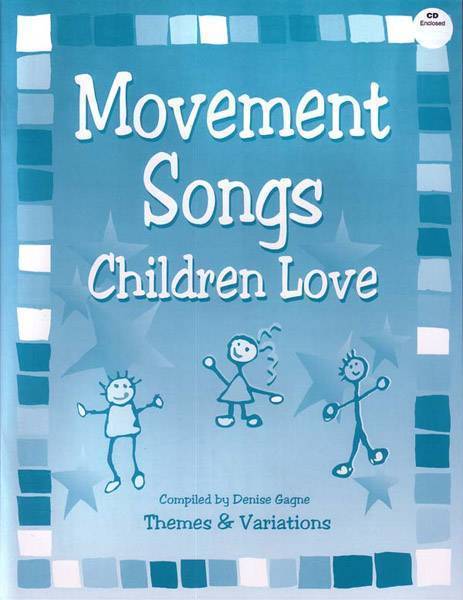 Compiled: Denise Gagne
Format: Book and CD

Your K-3 students will LOVE "Movement Songs Children Love!" This collection features the original artists singing the very best of their movement songs.

April & Susan sing
- "Elephants Have Wrinkles"
- "Monkeys"
- "Clap! Stamp! Shake!"
- and "Skateboard Rider"

Lee & Sandy Paley sing
- "One Green Jelly Bean"

Sandy Offenheim sings
- "Statue Game"

Also included are
- "Sam the Robot Man"
- "Easter Bunny Boogie"
- and "I Can Do the Bunny Hop Too!"
There are currently no reviews for this product. Be the first to write one!