Themes & Variations
Action Songs Children Love Volume 1 - Gagne - Book/CD
---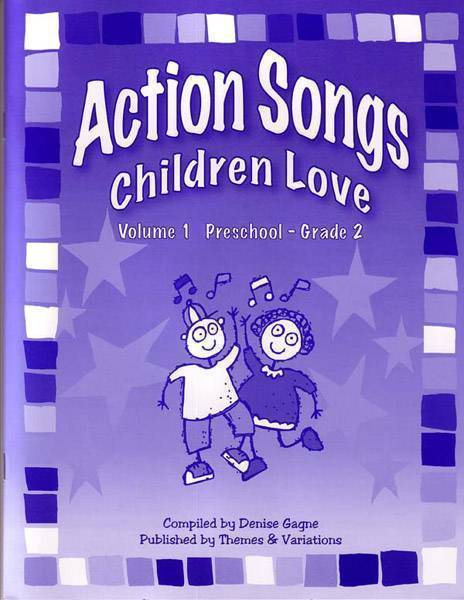 Arranger: Denise Gagne
Format: Book and CD
PreK-Grade 1
Songs Include:
Hickory Dickory Dock
Little Red Wagon
Bear Hunt
Eensy Weensy Spider
Icicles
Jack & Jill
Head & Shoulders
Tony Chestnut
Scie le bois
Tete epaules, genoux et pieds
Counting Song
This Old Man
Goin' Over the Sea
I'm in the Old Navy
Miss Polly
I'm a Little Teapot
Oats & Beans
Wheels on the Bus
Join into the Game
Teddy Bear
If Youre Happy
She'll be Comin'
Tommy Thumb
Where is Thumbkin
Little Rabbit Foo Foo
Bingo
Peanut Butter
Five Little Ducks
Baby Bumblebee


There are currently no questions for this product.
There are currently no reviews for this product. Be the first to write one!