Small World MUSICFOLDER.com
Choralex Compact Choral Folder - Black Corners
---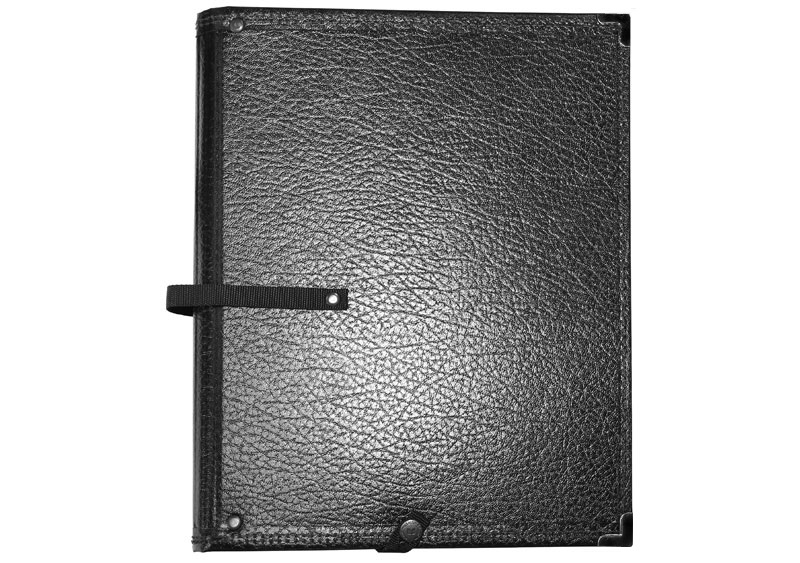 Additional Photos: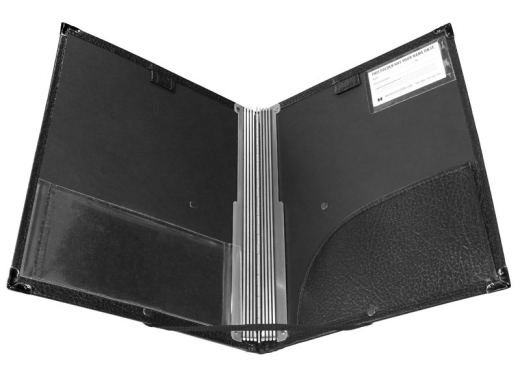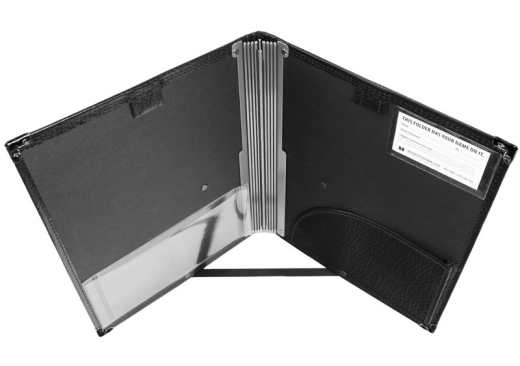 The Choralex Compact is uniquely a singer's folder (in contrast to the deluxe version of The Black Folder, designed for both singers and conductors).
We've shaved 10% off the weight of the nearest comparable "Black Folder" version, and trimmed the size and concert configuration width down just a bit so you're not so crowded when you're performing with too many people packed on too few risers. The back panel is one-piece construction, as opposed to 3 panels stitched together. The spine is thicker and more durable, more rounded and comfortable, and with special deep grooves that allow the material to flex around the hinge. Those grooves also help to dissipate perspiration from your hand if you're performing under hot stage lights.
We've put a second pencil holder on the left side, and included one of our most popular options, the clear pocket for programs, in the base model. All this comes at a price under the cost of the Deluxe Black Folder. The Choralex Compact still holds A4 and US letter and common score sizes easily and has room for a ring adaptor or double cords as well. In fact, the capacity inside is slightly greater, so we can offer 1-inch or 3/4-inch ring sizes as available options.
Features:
dimensions (WxH): (10 3/8 x 12 3/4)in. or (264 x 324)mm
incredibly light and strong at 12.5 oz. (355g)
pencil holders - at both left and right
cross strap at base

detachable so the folder can be opened wide
angles in when closed to become a bookmark

durable, lightweight black leatherette
clear pocket at left
wide inner aluminium hinge with 10 elasticised cords to hold scores
black corner protectors
business card pocket with name card
expandable surplus music pocket at right
holds North American and International paper sizes
hand strap at back
opens to approx. 17 inches wide in concert configuration
There are currently no reviews for this product. Be the first to write one!