Wingert-Jones Publications
Solo Performance Collection for Alto Saxophone & Baritone Saxophone - Clark/Arcari - Alto Saxophone & Baritone Saxophone - Book/Media Online
---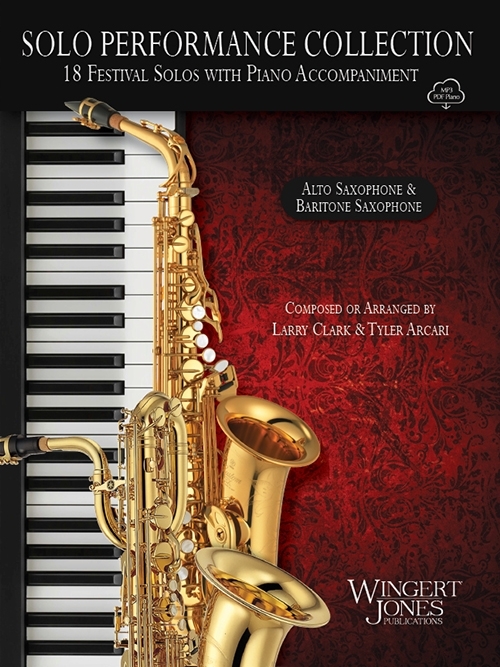 Additional Photos: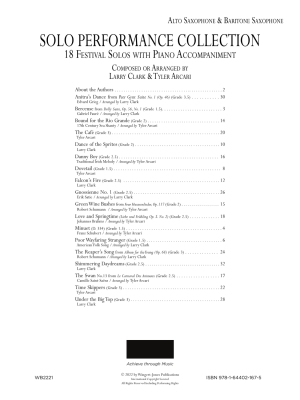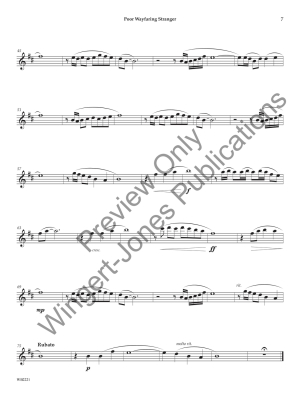 18 Festival Solos with Piano Accompaniment
Composers/Arrangers: Larry Clark, Tyler Arcari
Format: Book with Audio and PDF Accompaniments Online
Instrumentation: Alto Saxophone & Baritone Saxophone with Piano Accompaniment
Solo Performance Collection is a fresh new performance resource for soloists by popular composers Larry Clark and Tyler Arcari. This collection, written at a 1.5-3.5 grade level, has many varying works suitable for any type of performance, including recitals or adjudicated festival events. Each book, professionally recorded -- also includes MP3 Piano Play-along tracks and PDF Piano Accompaniment parts, available as a free download from the Wingert-Jones Publications website. Larry and Tyler use their experience as composers and music educators to write music that works!
Contents:
Berceuse
Minuet
Poor Wayfaring Stranger
Dovetail
Dance of the Sprites
Falcon's Fire
Bound for the Rio Grande
Green Wine Bushes
Danny Boy
The Swan
Love and Springtime
The Cafe
Time Skippers
The Reaper's Song
Gnossienne No. 1
Under the Big Top
Anitra's Dance
Shimmering Daydreams
Press play to listen:
Press play to listen:
Press play to listen:
Press play to listen:
There are currently no questions for this product.
There are currently no reviews for this product. Be the first to write one!