Oxford University Press
Lightwaves - Chilcott - SATB
---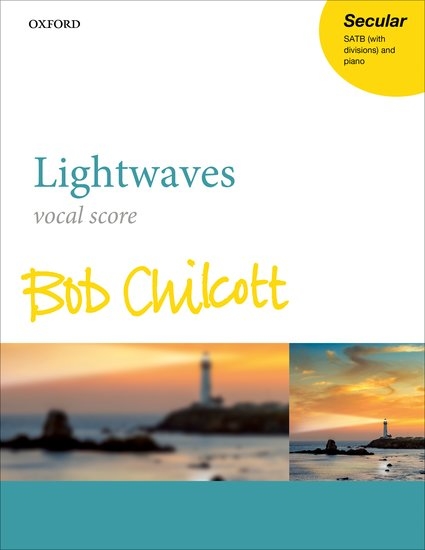 Composer: Bob Chilcott
Format: Vocal Score
Voicing: SATB divisi with piano accompaniment
This dazzling work presents an exploration of light in its many forms and uses, from starlight and sunlight to electricity, photosynthesis, or guiding ships to safety. Both piano and voices are used pictorially, conjuring the beautifully descriptive images from Charles Bennett's text in a musical setting that contrasts moments of high energy and tranquility.
Lightwaves
is sure to capture the imagination and provide an illuminating take on this fascinating subject.
Duration: 15:00
Contents:
Telescope
Harbour
Bulb
Sundown
Leaf
There are currently no questions for this product.
There are currently no reviews for this product. Be the first to write one!