Oxford University Press
Solo Time for Cello, Book 2 - Blackwell/Blackwell - Cello/Piano - Book/Audio Online
---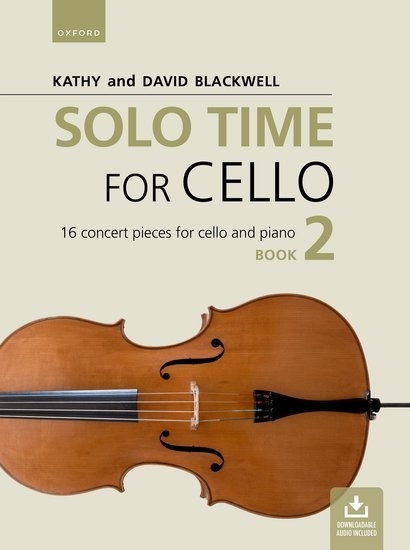 Additional Photos: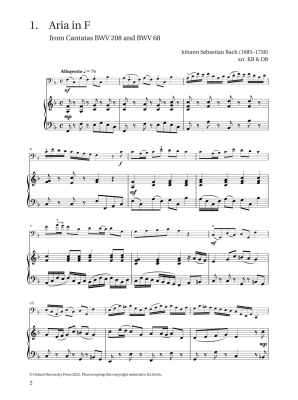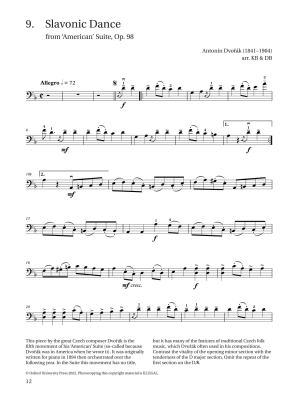 Arrangers: Kathy Blackwell, David Blackwell
Format: Book with Audio Online
Instrumentation: Cello and Piano
Solo Time for Cello
is a two-volume series of concert pieces for the intermediate to advanced cellist. Featuring arrangements and original pieces by the composers of the award-winning Cello Time series, these graded collections provide a diverse range of repertoire from the Baroque to the modern age and introduce players to exciting new arrangements of amongst others, Amy Beach, Florence Price, Teresa Carreno, and Samuel Coleridge-Taylor.
Contents:
Aria in F: from Cantatas BWV 208 and BWV 68, J. S. Bach
A Song for August, K. & D. Blackwell
Sugar with Cinnamon, Lavildevan
Elegie: from Op. 18 No. 2, Carreno
Song without Words, Op. 19 No. 1, Mendelssohn
Romance No. 1, Andree
Puck: from Lyric Pieces, Op. 71 No. 3, Grieg
Rondo: from Sonata for bassoon and cello, K292, Mozart
Slavonic Dance: from 'American' Suite, Op. 98, Dvorak
Jota: No. 4 of Siete canciones populares espanolas, de Falla
Deep River: from Op. 59 No. 10, Coleridge-Taylor
Allegro: from Sonata, Op. 1 No. 6, Lebrun
Nulla in mundo pax sincera: from RV 630, Vivaldi
Adagio Cantabile: No. 2 of Cinnamon Grove, Dett
Adagio and Allegro: from Sonata, Op. 2 No. 6, Marcello
Elegy, Op. 8 No. 3, Aulin
There are currently no questions for this product.
There are currently no reviews for this product. Be the first to write one!