American Composers Alliance
From the Dark Tower - Moore - Mezzo Soprano/Cello/Piano
---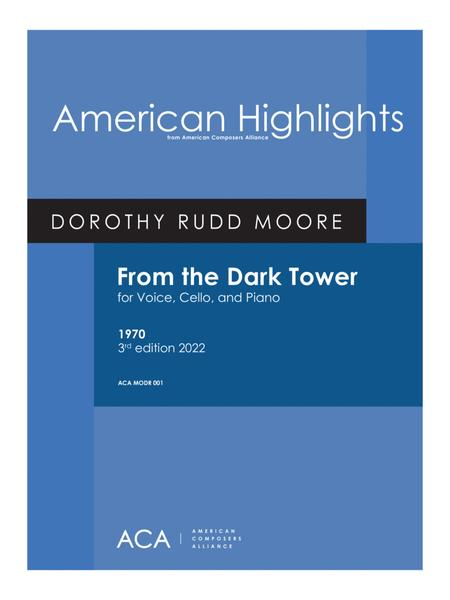 Additional Photos:
Product Videos :
YouTube Video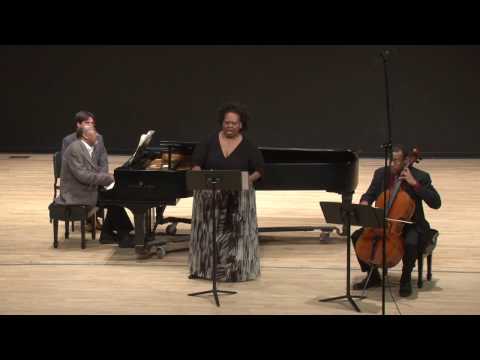 Chamber version - 8 songs
Lyricsts: James Weldon Johnson, Arna Bontemps, Herbert Clark Johnson,
Georgia Dee Johnson, Waring Cuney, Langston Hughes, Countee Cullen
Music: Dorothy Rudd Moore
Format: Score and Parts
Instrumentation: Mezzo-Soprano, Cello, And Piano
New engraved 2020 edition from 1972 original.
Movements:
O Black & Unknown Bards (J.W.Johnson)
Southern Mansions (Bontemps)
Willow Bend & Weep (H.C.Johnson)
Old Black Man (G.D.Johnson)
No Images (Cuney)
Dream Variation (Hughes)
For A Poet (Cullen)
From the Dark Tower (Cullen)
Duration: 25:00
Youtube video product demo
There are currently no questions for this product.
There are currently no reviews for this product. Be the first to write one!